Get the lowdown on the LATEST TOOLS and accessories from our favorite brands at this fun and informative event. Enter to WIN great prizes, take advantage of Demo Day SPECIALS, and have lunch on us!
See demonstrations of a variety of tools, including a few NEW ones we're excited about: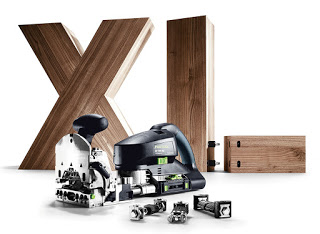 Festool Domino Connectors for the Domino XL
 — Make wood joining, simple, quick, stable and detachable. Domino Connectors work with the Domino XL Joiner to create flat or corner joints that you can quickly disassemble and reassemble with only a hex wrench. Connect frames, panels, tops, and other large joints and pieces, and easily disconnect and reconstruct as needed.
Festool HK55 & HKC55 Carpentry Saws 
— Make exact and repeated cuts quickly and accurately anywhere — without taking materials to a miter saw or sacrificing accuracy with a standard circular saw. These saws are the ultimate solution for all wood processing on the jobsite.
FEIN MultiMaster Starlock FMM 350QSL
 — A high performance, universal system for interior construction and renovation with accessories for a wide range of applications.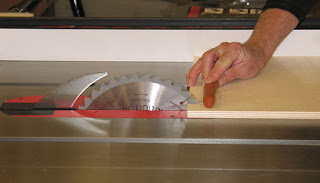 See the always 
amazing hotdog-vs-SawStop demonstrations
, and you'll be able to talk with the reps from 
Festool
, 
SawStop
, 
Kreg Tool
, 
FEIN
, 
Bessey Tools
 and 
Blum
, try-out their products and have your questions answered.
Our resident experts will also be demonstrating techniques for using 
General Finishes Milk Paints, Titebond Glues and Bessey Clamps.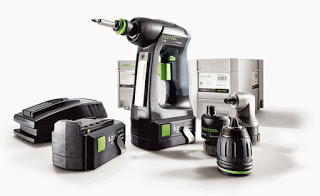 Register on Demo Day to WIN:
(You do not need to be present to win)
Festool C18 Li-Ion Cordless Drill Set ($600 value)
Redwood Burl Live-Edge Wood Slab, 3"x15"x19" ($175 value)
Kreg Jig K4 Master System ($139 value)
FEIN Best of E-Cut Accessory Set for the MultiMaster ($60 value)
Bessey K Body® REVO™ 50" Parallel Clamp ($50 value)
Kreg Screw Organizer ($25 value)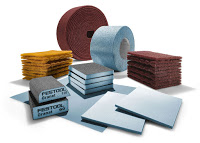 Take home free samples of Festool's NEW 
Hand Sanding Abrasives.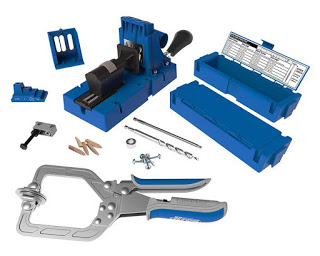 Demo Day SPECIALS:
 
Purchase a FEIN MultiMaster, and receive a Best of E-Cut Accessory Set FREE
Kreg Jig® K5 Master System PLUS an additional Pocket-Hole Screw Kit, Right Angle Clamp w/Automaxx technology, Kreg Cabinetmaking booklet, and Screw Selector Wheel for $199. (Regular retail price $250)
Purchase a SawStop Pro Cabinet Saw through April 30, and receive your choice of Overarm Dust Collection or Integrated Mobile Base FREE. ($199 value)
Kreg Jig® R3 PLUS Classic 2" Face Clamp for $39.99 (Regular retail price $59.98)


Enjoy free BBQ sandwiches, chips and beverages from 11:00 am to 1:00 pm.

We look forward to seeing you at Spring Demo Day!