Lean Thinking
Our processes at Sears Trostel are based on the fundamentals of Lean Thinking, a methodology that enables a company to eliminate waste wherever it"s found--not just in manufacturing but in every corner of the organization.
For our customers, Lean Thinking translates into short lead times, superior quality and exceptional value. We get there by mapping our processes from start to finish, identifying areas that can be improved, and focusing our collective energy on continuous improvement. We encourage our employees in every department to identify aspects of their jobs where waste can be eliminated and processes can be streamlined. With steady collaboration, their improvements have made our company better each year.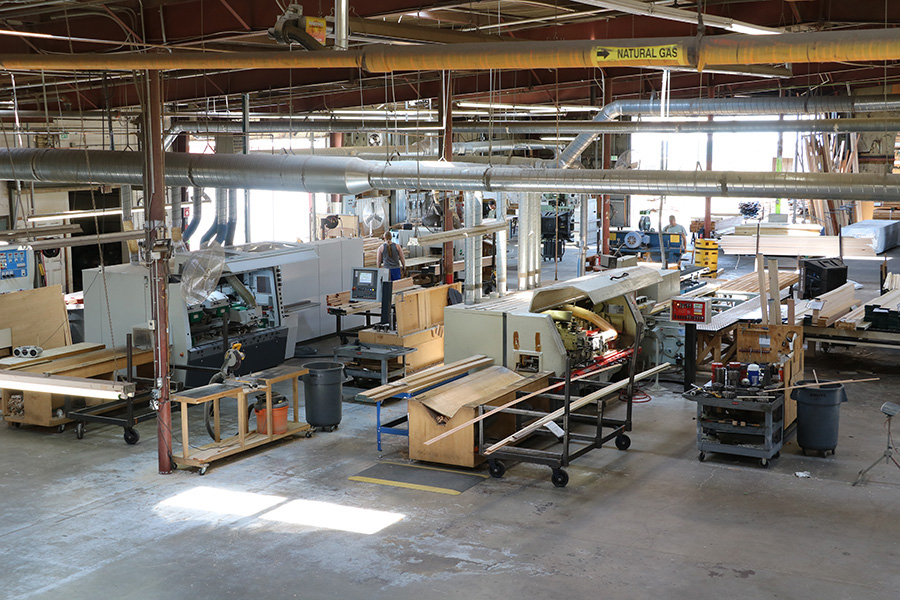 Constant Motion
Just as continuous improvement is part of our culture, continuous motion is an essential part of our process. When an order is placed, tooling is scheduled, lumber is inspected and pulled, and the order is added to our production queue for processing. Once the wood for your order begins moving, it doesn"t stop. Millwork moves from station to station, and remains in virtually constant motion until it reaches the truck that will deliver it to your jobsite exactly when you expect it to arrive. This fast, efficient manufacturing flow reduces lead times and helps to ensure that our customers" projects stay on schedule.
Lean Thinking is one of the keys to success for Toyota and other manufacturing thought-leaders. Sears Trostel is among the first companies in the United States to bring this forward-thinking methodology to the lumber industry.