The Kreg® Adaptive Cutting System is a versatile, precise and portable system that adapts to your sawing needs. Packed with safety features, it's perfect for the novice DIYer to the professional contractor.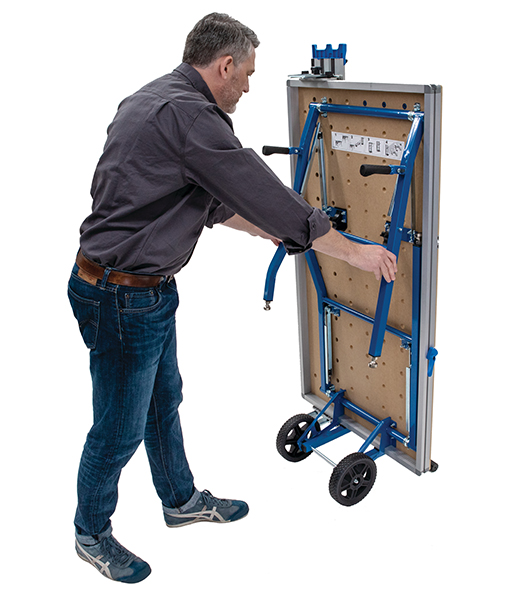 VERSATILE: A system that can handle all your cutting needs in plywood, hardwood, and dimensional lumber materials. Rip, crosscut and miter with one system.
SAFE: The Adaptive Cutting System is packed with safety features, like a fully-shrouded blade, an electronic brake, anti-kickback protection, and a design that keeps your hands away from the blade. The Project Table adds sturdy support for workpieces large or small – plus the Guide Track and cutting guides position and securely hold everything while you cut.
PRECISE: Make straight cuts in plywood and solid wood with great accuracy and smooth edges that are free from tearout. The Guide Track positions the high-performance Plunge Saw precisely while the system's cutting guides and integrated measuring abilities ensure easy-to-achieve precision and repeatability.
PORTABLE: The Adaptive Cutting System is portable, so you can set it up quickly and be ready to work in minutes. Then stow it away compactly when you're using your workspace for other things.
The Adaptive Cutting System Master Kit includes:
Plunge Saw
62" Guide Track
Project Table Top with included guides, stops, and measuring scales
Project Table Base with wheels