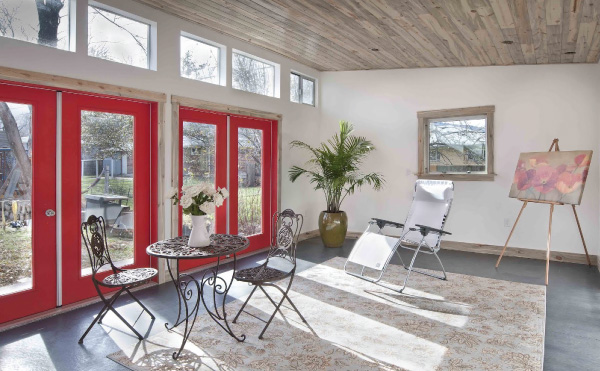 Paneling for Walls & Ceilings
Paneling for Walls & Ceilings Wood paneling is a popular option in both commercial and residential projects. It adds warmth to a room, and can soften an industrial look. If you are looking for the right wood and design for wainscot paneling, or looking for architectural panels, our experienced staff can help you find exactly what you need.
Create paneling from reclaimed wood or apply wire brush texture to new wood for a simulated reclaimed look. We can mill any paneling pattern from our extensive line of new and reclaimed woods, including shiplap, tongue and groove, beadboard and v-groove.
Blue Stain Pine is an affordable wood that is a great choice for wall and ceiling paneling.