---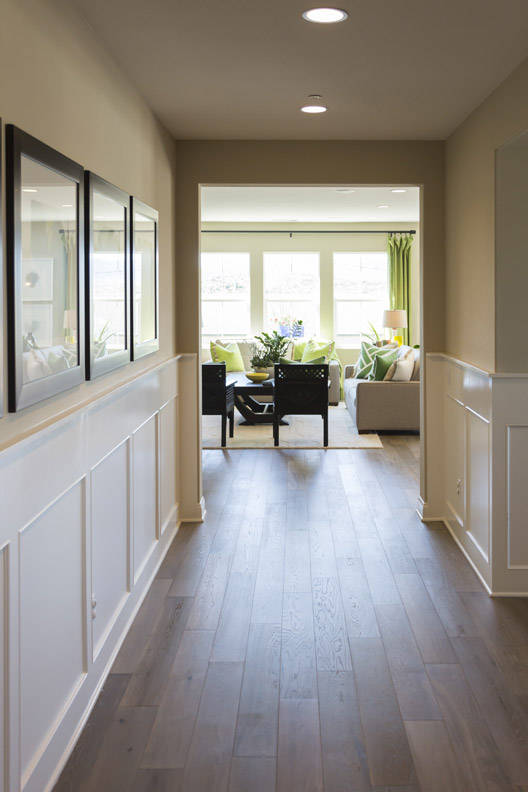 Wainscot
Wainscot can add significant style to a room and add protection against everyday scuffs or scratches.
Solid Wood Wainscot can be designed and made from just about any species of hardwood. The design can be simple or very detailed with common components of Moulding caps, rails, panels, stiles, baseboard caps and baseboards.
Wainscot can be added to just about any room but most common in rooms that get a lot of use.
Entry Areas such as foyers and mudrooms are popular to protect walls against damage from water and mud from boots, umbrellas, coats and backpacks.
Hallways and Stairways are usually narrow areas that can benefit from the protection of Wainscot.
Family Rooms can benefit by adding style and creating an inviting effect in the house.
Baths and Eating Areas also benefit with added protection and cleanability