It would make sense
 to post a how-to woodworking project this Father's Day but we think you woodworkers need to take a break from your shop and spend a little more time in the kitchen ;)  Maybe you question your prowess when it comes to cooking, but this recipe we are about to share came from none other than Curt Viehmeyer.  (If he can do it, you can too!)
And if you don't feel like trading in your shop apron for a kitchen apron, print this recipe out for your loved ones to make (it is Father's Day, after all).
Without further ado, Sears Trostel Lumber is proud to present to our dear customers a (formerly) top-secret recipe, also known as...  
THE WORLD'S BEST PANCAKES!
 Dry Ingredients  
1 cup all purpose flour
2 tablespoons sugar
2 teaspoons baking powder
3/4 teaspoon salt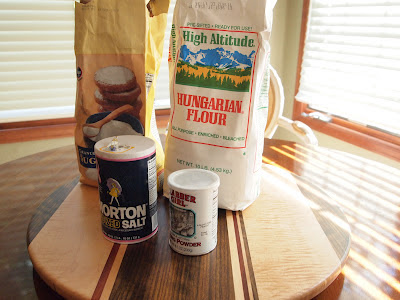 Wet Ingredients 
1 large egg - lightly beaten
3/4 cup milk
2 tablespoons vegetable oil
1 tablespoon vanilla extract
2 oz. cream cheese - softened to room temperature (plain or fruit flavored)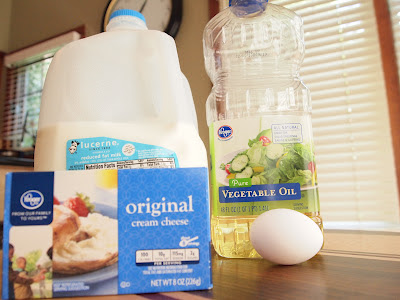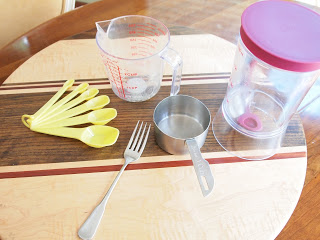 Directions
1. Mix dry ingredients together well in a large mixing bowl and set aside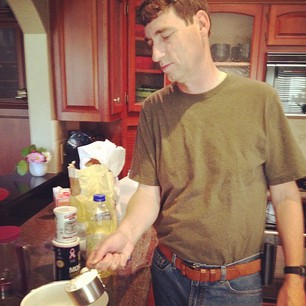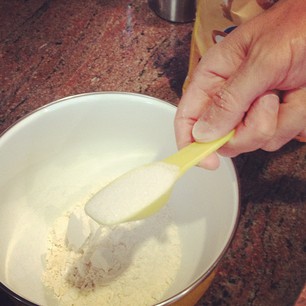 2. Mix egg, milk, vegetable oil and vanilla extract in a small bowl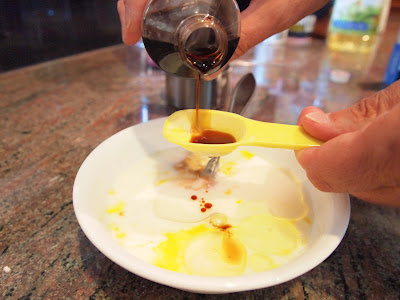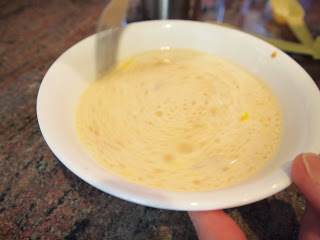 3. Slowly stir wet mixture into dry ingredients until dampened- the batter should be slightly lumpy (not smooth!)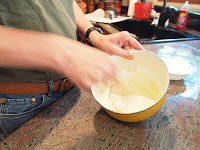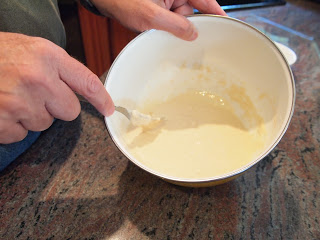 4.  Fold in cream cheese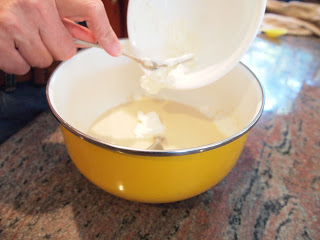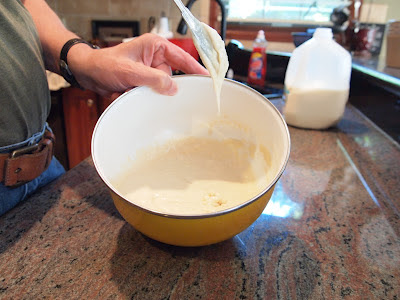 5. If you want to get fancy (like Curt), pour your batter into a sweet pancake dispenser like this 
one
...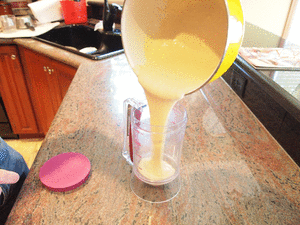 6.  Heat griddle or skillet to medium heat (cold water droplets should dance on the griddle when it is ready)- Pour 3 tablespoons of batter on the griddle for each pancake, leaving space for expansion.  Turn gently when bubbles form throughout the pancake.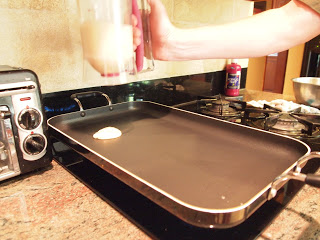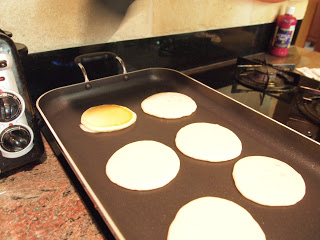 7. Delicious Variation using 
Ingredients
1 cup brown sugar
1/2 pint heavy cream
2 tablespoons melted butter
Mix ingredients together in small sauce pan on low heat 
Pour sauce in a squeeze bottle et voila! (so simple)
Drizzle Debbie's sweet syrup in pancake while it is cooking (before turning)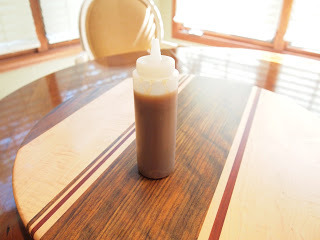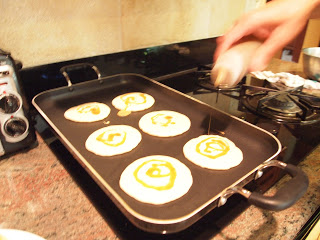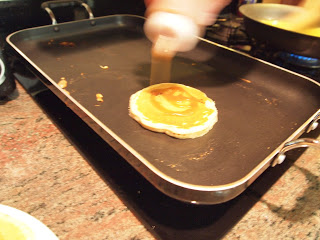 8. Brown the other side of your pancakes and you are done!  Serve with favorite topping: butter, syrup, peanut butter, jelly (the sky is the limit!)
YUM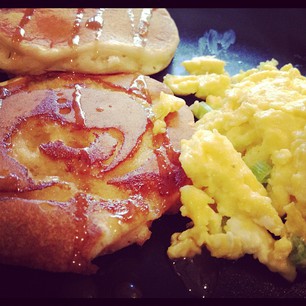 9. Enjoy these delicious, fluffy pancakes with your favorite breakfast items... and with your favorite breakfast companions as well :)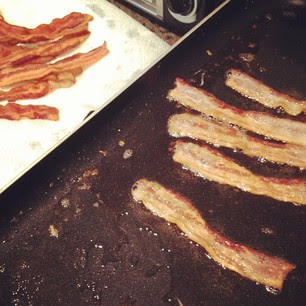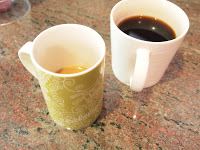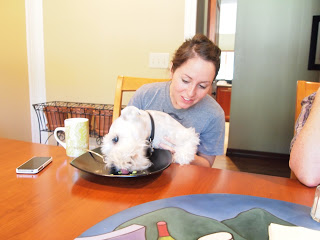 Happy Father's Day
P.S. You can find a printer-friendly pdf version of this recipe by clicking this 
link
.  Happy eating!