Look at the latest home design magazines and websites, and you'll see that the warmth and natural beauty of wood counter tops is making a comeback. Counter tops made of wood add a casual elegance to the kitchen, bathroom or office and blend well in any decor from traditional to contemporary. Something we've known all along! (Photo courtesy of Houzz)
Wood is a long-lasting and durable choice for counter tops when properly maintained, and has natural anti-bacterial and anti-microbial properties. Whether oil-sealed or varnished, wood makes a beautiful working surface that is easy on your dishes and glassware, easy to clean -- plus easy to repair with sanding and resealing.
At Sears Trostel we can take your idea for a wood counter top and make it a gorgeous reality.
We specialize in and love working with customers to create wood counter tops that fit their space perfectly. Bring your idea -- even if it's just a photo -- along with the dimensions of the desired counter area, and we're on the way. There are few limitations in making a custom butcher block* top, and many wood varieties to choose from -- including exotics. Most any wood in our warehouse can be used. 
Call or stop by our Riverside store to discuss the possibilities.
Recent custom creations include desk tops for a home office made of  
Wenge 
(below), and a circular Walnut kitchen top, 5 feet in diameter and 6 inches thick. 
Great ideas brought to life here at Sears Trostel!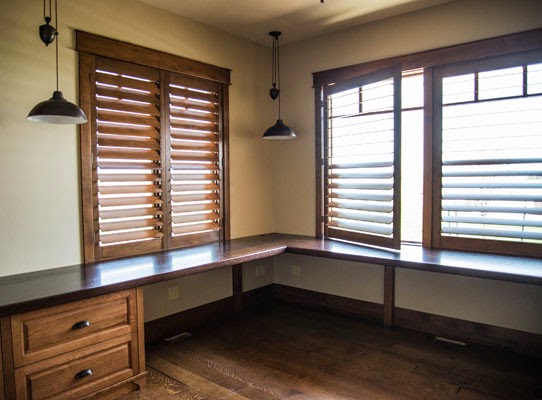 Wenge countertops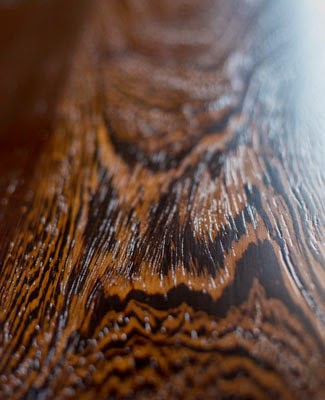 Wenge face grain
 Need help with ideas for a wood counter top? Check-out Houzz to get your creative juices flowing.
* Butcher block is strips of wood glued together to form a slab. Three different grain types are available: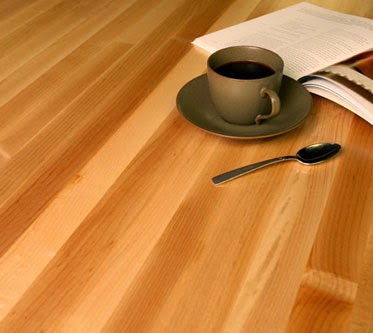 Face Grain -- wood planks glued together with the wide surface positioned upright. This surface showcases the beauty of the wood grain.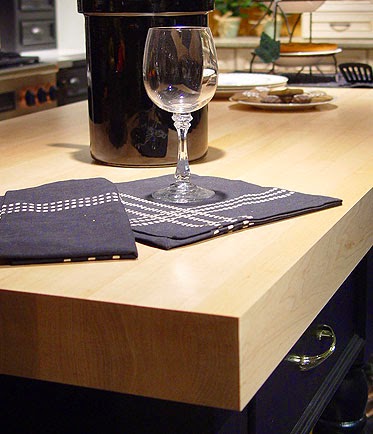 Edge Grain --
The edges of the boards are assembled in an upright position to form a light work surface.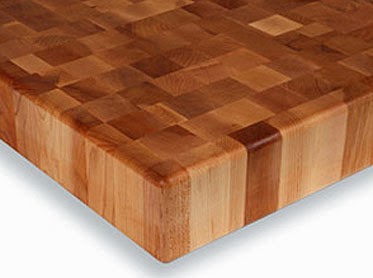 End Grain
 -- The ends of the boards are positioned upward, forming a checkerboard pattern. This is a good option if you want to use the surface as a cutting board and is considered true butcher block.
Sears Trostel Lumber & Millwork
1500 Riverside Ave.
Fort Collins, CO 80524
970-482-1928
Hours: Mon-Fri 7:30 am to 5:30 pm 
Sat. 8:30 am to 4:00 pm