Sears Trostel Finger-Joint Double-Primed Poplar
 (FJDPP) makes your job EASIER and helps save TIME and MONEY, too.
FJDPP is a strong, durable hardwood product that helps construction and DIY projects come to life faster with less waste, and is a better alternative to MDF or Primed Pine.
Now FJDPP eased-edge base and case moulding, and S4S boards, are in stock at our Riverside location at a very attractive price point.
Commonly referred to as 'painters wood', Poplar is a naturally smooth, straight wood that is less affected by humidity and other atmospheric conditions compared to other woods.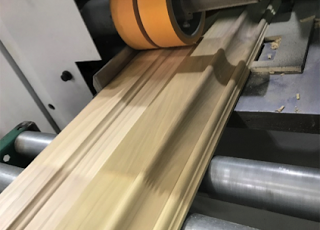 Finger-joint Poplar is an even better option than solid Poplar.
 The best parts of the wood — where knots, wane and other imperfections are cut away — are adhered together to create a bond that has a 
structural integrity greater than solid Poplar
. The jointing process produces a 
straighter, flatter board
 and the whole piece is useable. With this in mind, you may choose to purchase less product for a project, and have less waste on the job site.
While single-sanding and single-coating is the industry standard for primed poplars, each board of Sears Trostel's premium finger-joint Poplar is 
double-sanded to an exceptionally smooth finish, and two coats of primer are applied to all four sides
. This ensures the 
best surface
 for painting, requires 
less paint
 for good coverage, and can help you 
complete your project in less time
.
Stop by Sears Trostel to pick up Finger-Joint Double-Primed Poplar or call to schedule quick delivery.
---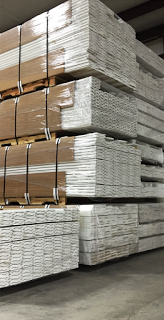 Sears Trostel Finger-Jointed Double-Primed Poplar is the preferred and affordable alternative to Medium-Density Fiberboard (MDF) and Primed Pine. Why?
Poplar is significantly more stable than Pine, experiencing less shrinkage and swelling
Poplar is a harder wood and produces straighter boards than Pine
Poplar is real wood and adds more value and durability to a project than MDF
Poplar is easier to paint and finish than MDF
Poplar stands up to moisture, when MDF will begin to break down