A big THANK YOU to everyone who participated in the 12th Annual Bread 'N' Boards event on December 2. You made it another incredible year!
With a
handful of boards still available to purchase
at the Food Bank for Larimer County, our near-final tally has reached
$35,512
, surpassing last year's donations of $35,355. That's a lot of 'dough' to help feed the hungry in our community, and will
provide over 175,000 meals! Since 2005, Bread 'N' Boards has raised $295,635 for the Food Bank.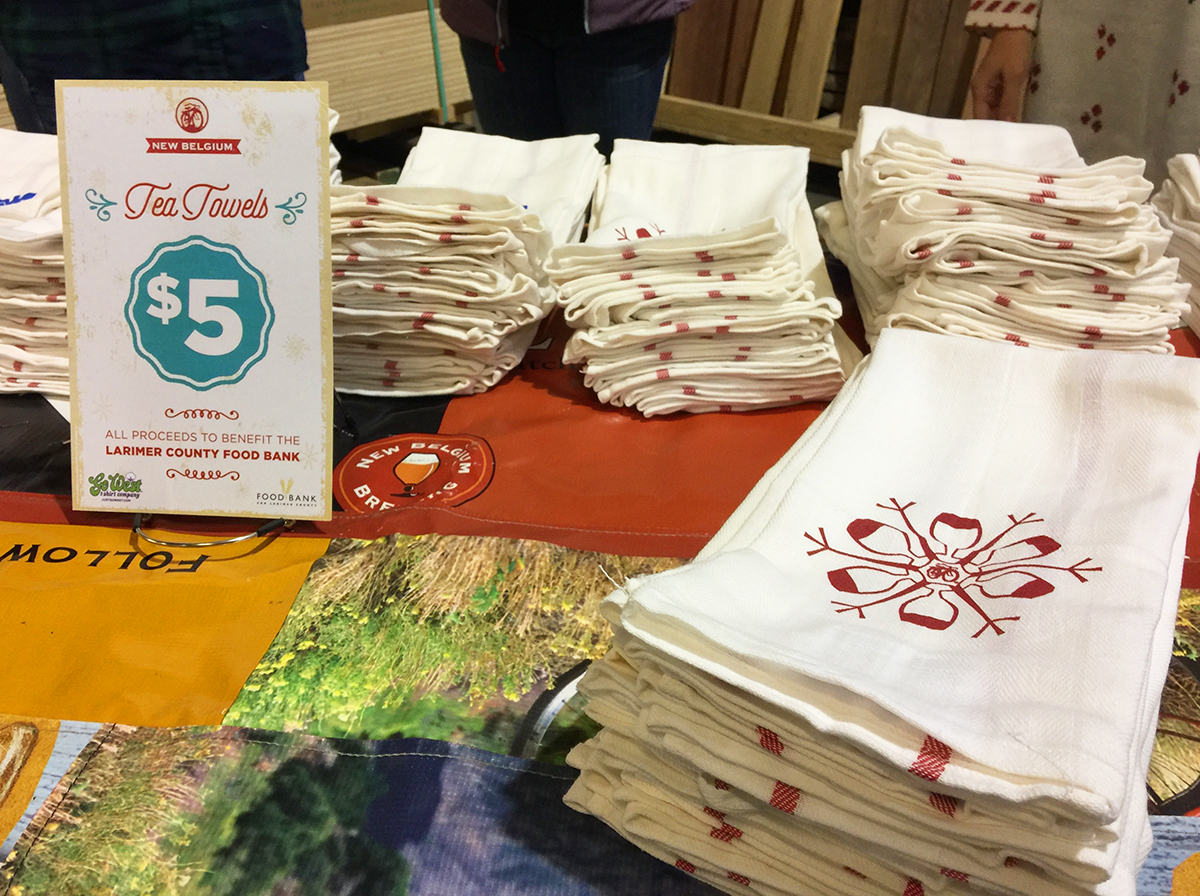 A huge THANKS to our steadfast sponsors!
Fort Collins Great Harvest Bread Co
. contributed the yummy bread samples AND the certificates for free bread that went home with every board.
New Belgium Brewery
created and donated the fun T-Towels available for purchase at the event.
Many thanks to everyone who donated one or more of the
57 Signature Boards
for the Signature Board Silent Auction. Your caring and craftsmanship are invaluable gifts that make Bread 'N' Boards the great success it is each year.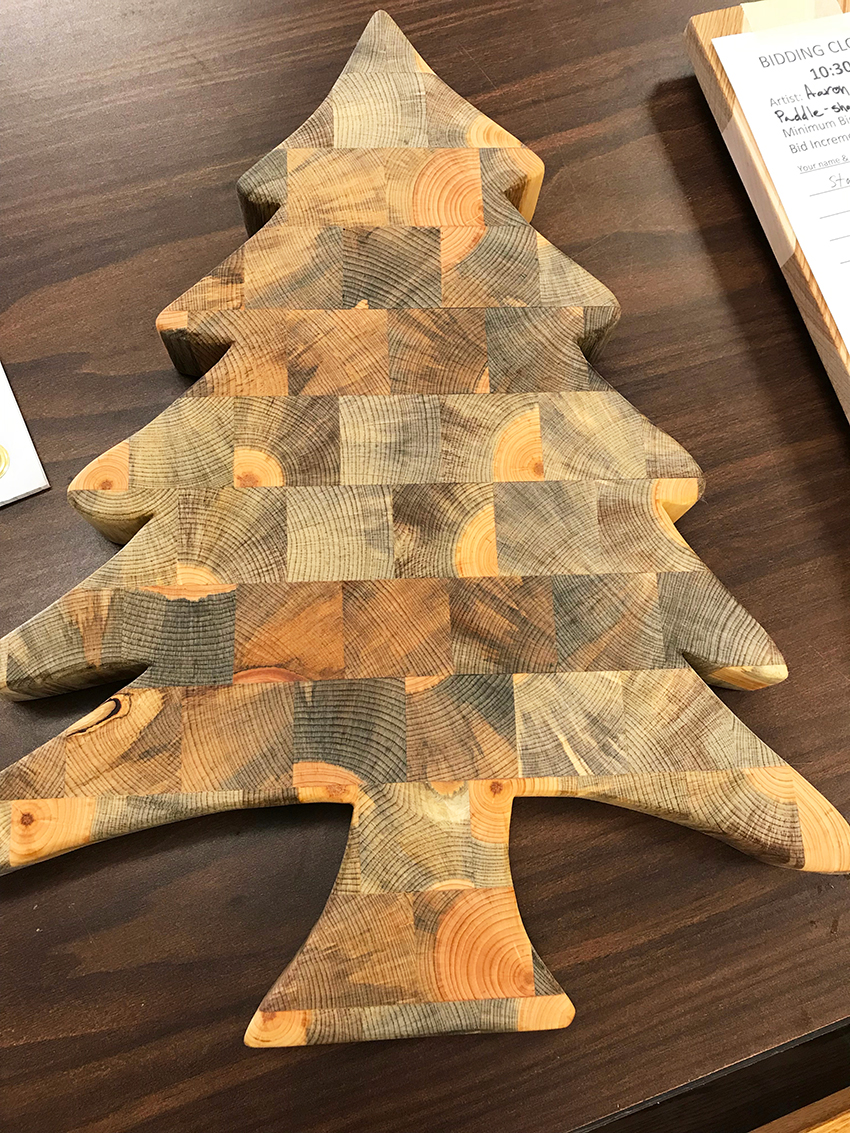 The highest-bid Silent Auction Signature Board
went home with Shelley Johnson for
$350
— a beautiful blue-stained pine
Pine Tree
made by Sears Trostel's own Bob Jefferies. Thank you Shelley and Bob! And THANK YOU to the local supporter businesses that contributed gift items for the auction:
The Cupboard 
Deli Works 
Downtown ACE Hardware 
The Fox & The Crow
Spoons, Soups & Salads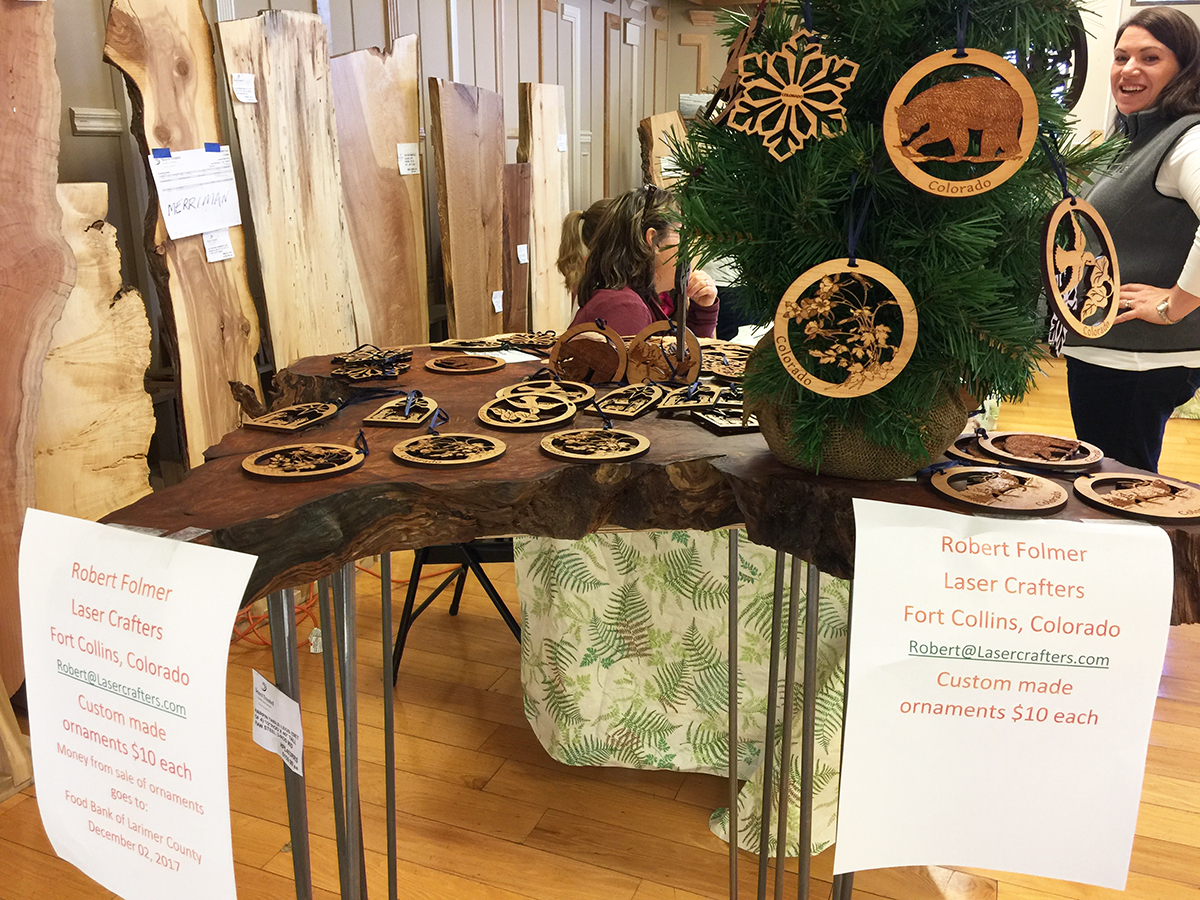 Special thanks go to Robert Flomer of Fort Collins Laser Engraving. Not only did he donate the engraving of boards for our sponsor and supporter businesses, he surprised us at the last minute with the beautiful Engraved Wood Ornaments that many of you purchased along with boards.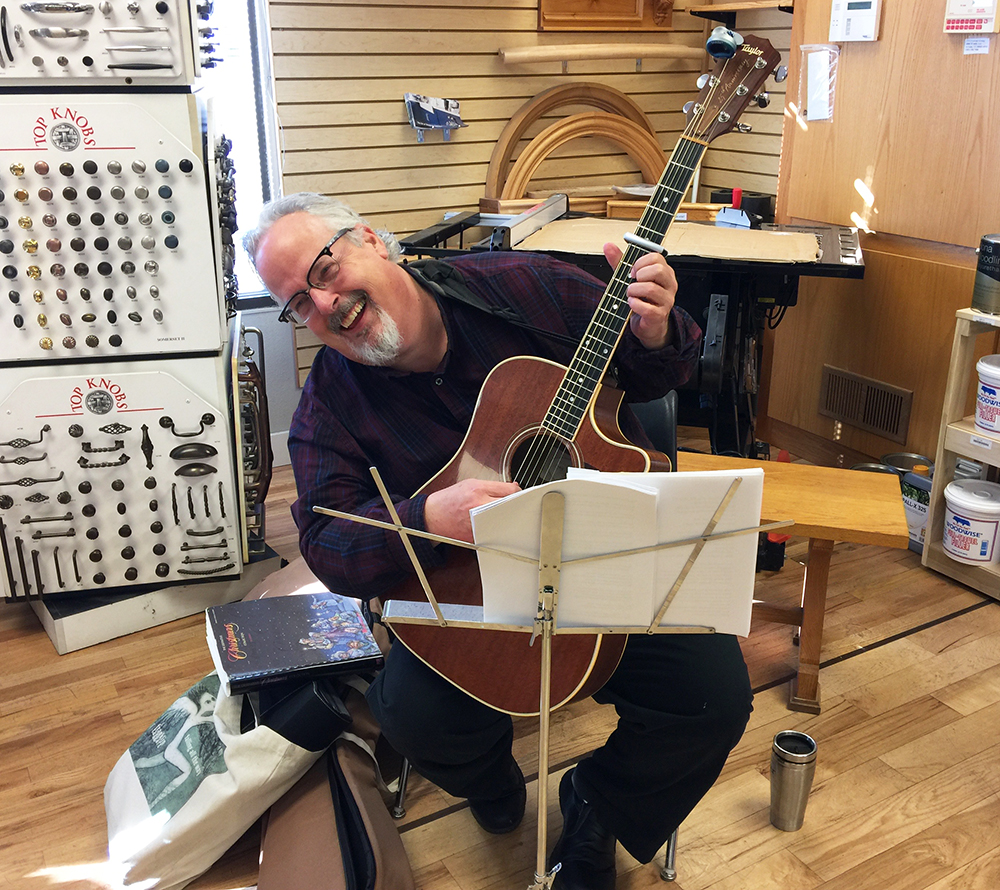 A big part of the fun and festive atmosphere of Bread 'N' Boards is the music.
We thank our musical guests, and Lauren Alman for working with them to provide great entertainment!
Franklin Taggert
Martin Bates
Lindsay & Mark Brady of Fall River Road
Don Diemer 
The T-Band -- Amy Anderson, Rob Griffith, Scott Catalano, Bob Jefferies
See photos from Bread 'N' Boards 2017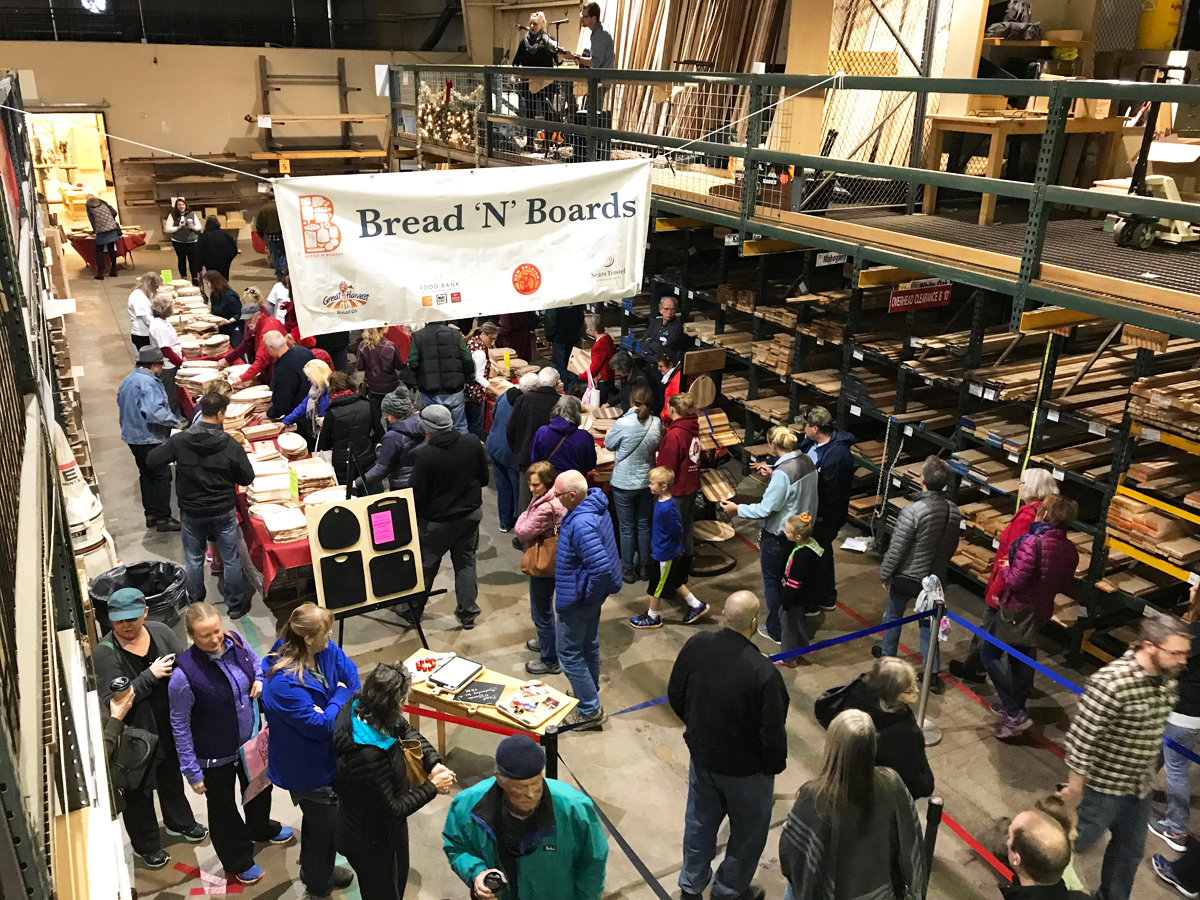 Thank you to the businesses that supplied essential items for the event:
Foothills Unitarian Church
for providing the tables to hold the boards;
Best Rental
for providing the coffee urns;  
Downtown Ace Hardware
,
State Farm's Sharon Younie
, and
Whole Foods
for donating bags for purchases;
Color Pro
for donating the printing of Bread 'N' Boards flyers;
Rivendell School
for advertising the event in their newsletter; and
Noosa Yoghurt
for feeding our hungry volunteers.
And MANY THANKS to the many VOLUNTEERS that help the event run smoothly, and to the Food Bank for Larimer County for all the GOOD it does in our community.
We hope to see you all at Bread 'N' Boards 2018!