"Can You Fly" by 1st Place Winner, Brian Carroll
There's so much woodworking talent in our community! Thanks to all the artisans who shared theirs in the Sears Trostel 15th Annual Woodworking Show, Sale & Competition last week, February 15-17.
We also thank our judges who took on the difficult task of picking the winners from many beautiful and technically-challenging entries — Sam Kin of Kin Woodworking, Joel Peggram from Baldwin Woodworking, and Larry J. Edwards, Ph.D., avid hobbyist woodworker.
While all the entries are winners in our eyes, these are the ones that won 1st through 6th Place prizes:
1st Place — Brian Carroll, "Can You Fly"
sculpture in Juniper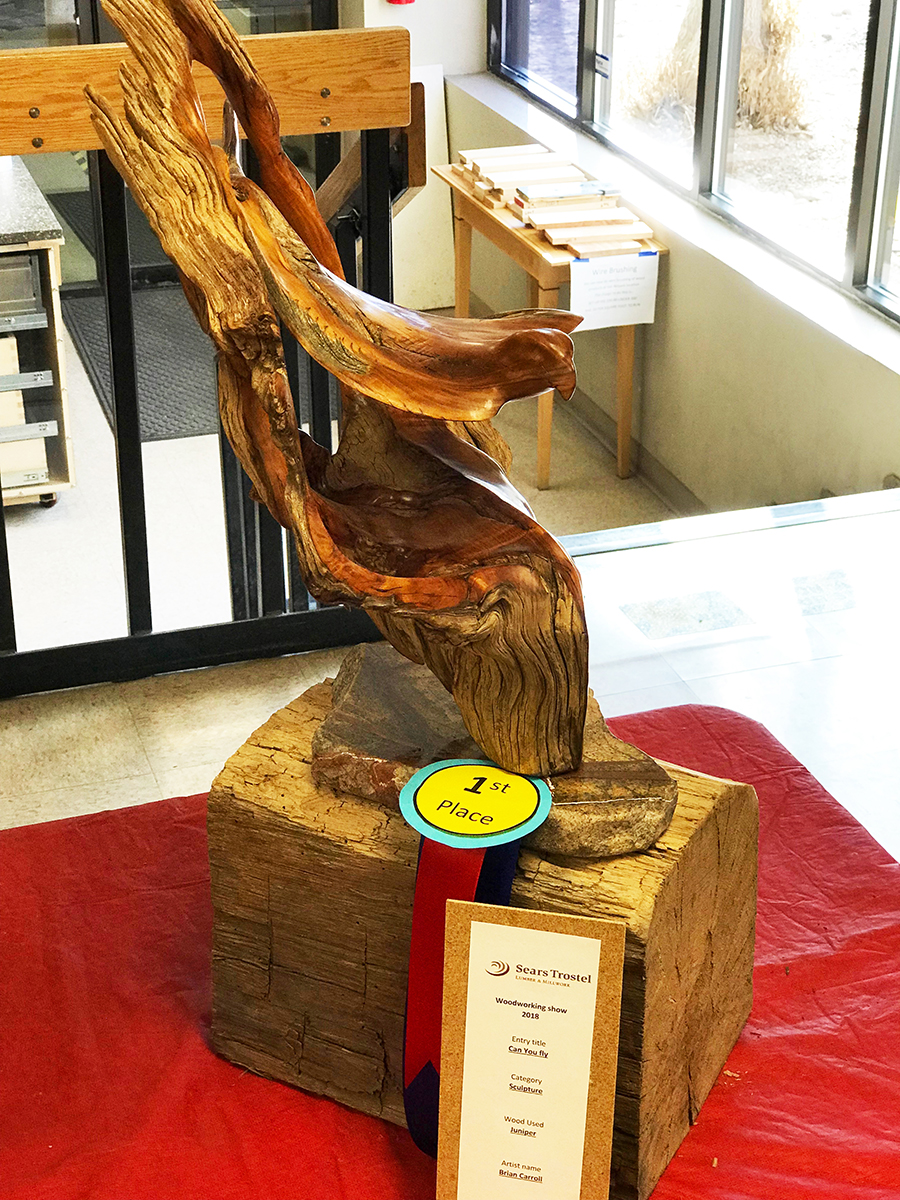 2nd Place — Tom Abbott, "Game Table"
in Walnut w/various woods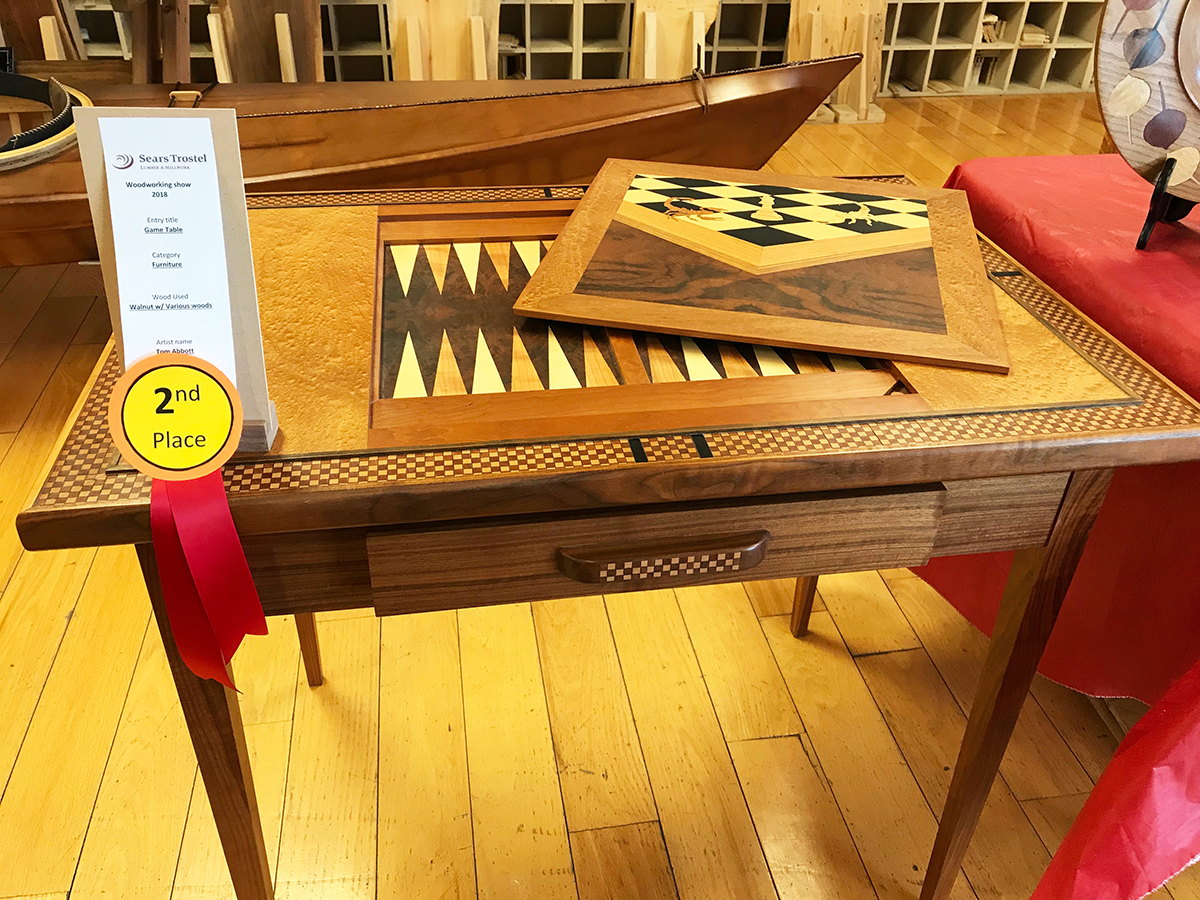 3rd Place — Ian Davis, "Lego Man"
in Sapele, Black Walnut, Aspen & Ebony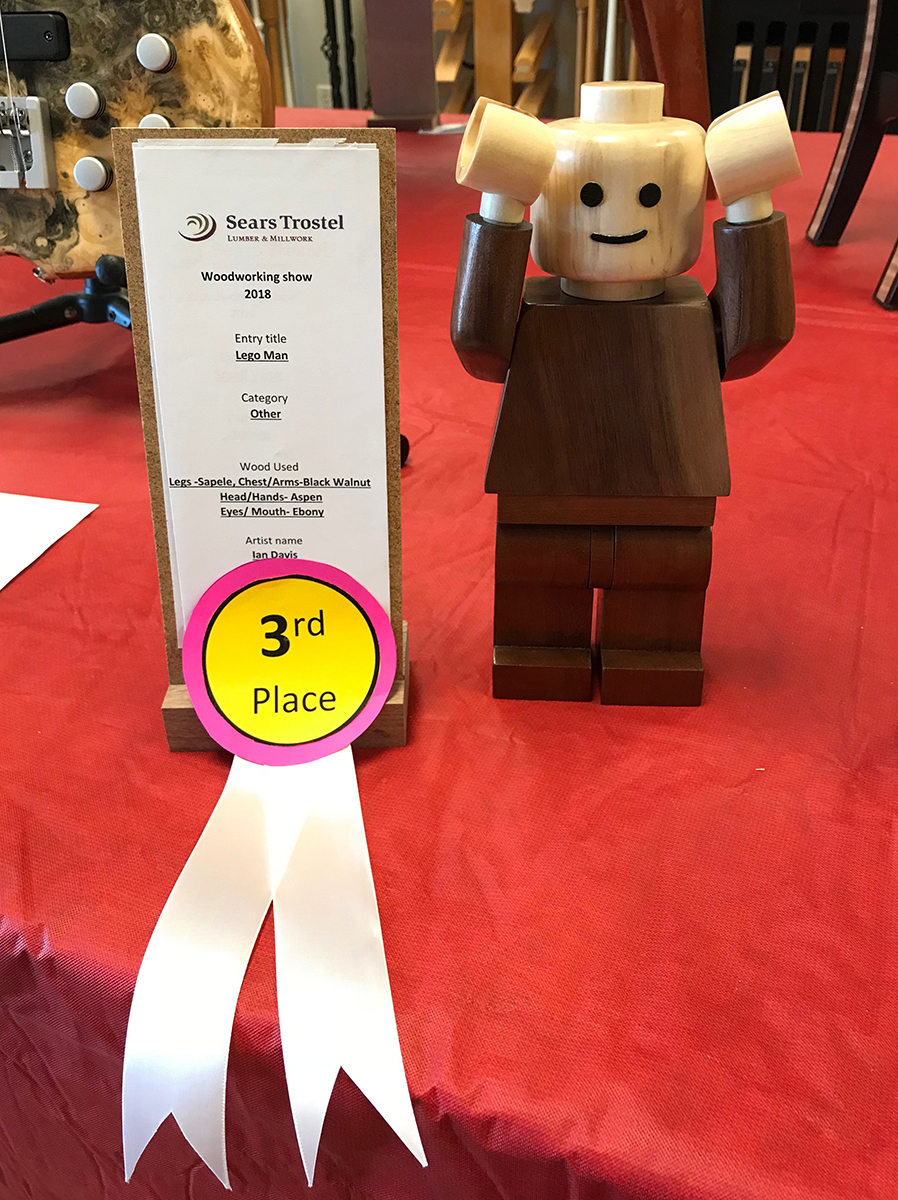 4th Place — Larry McMillin, "Indigo Bunting"
carving in Tapolo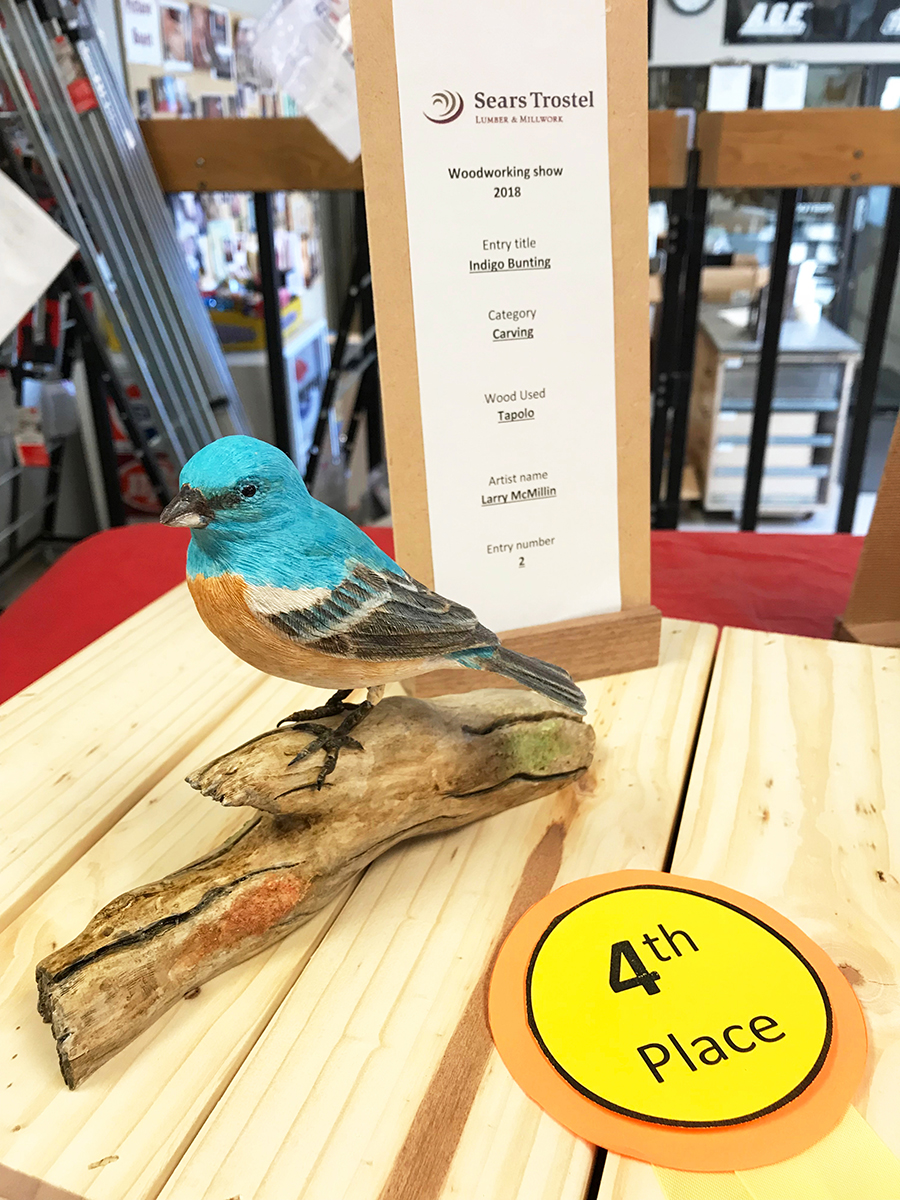 5th Place — Marty Miller, "Bass Guitar 6 String Leap Frog"
in Buckeye Burl, Alder, Maple, Purple Heart & Sapele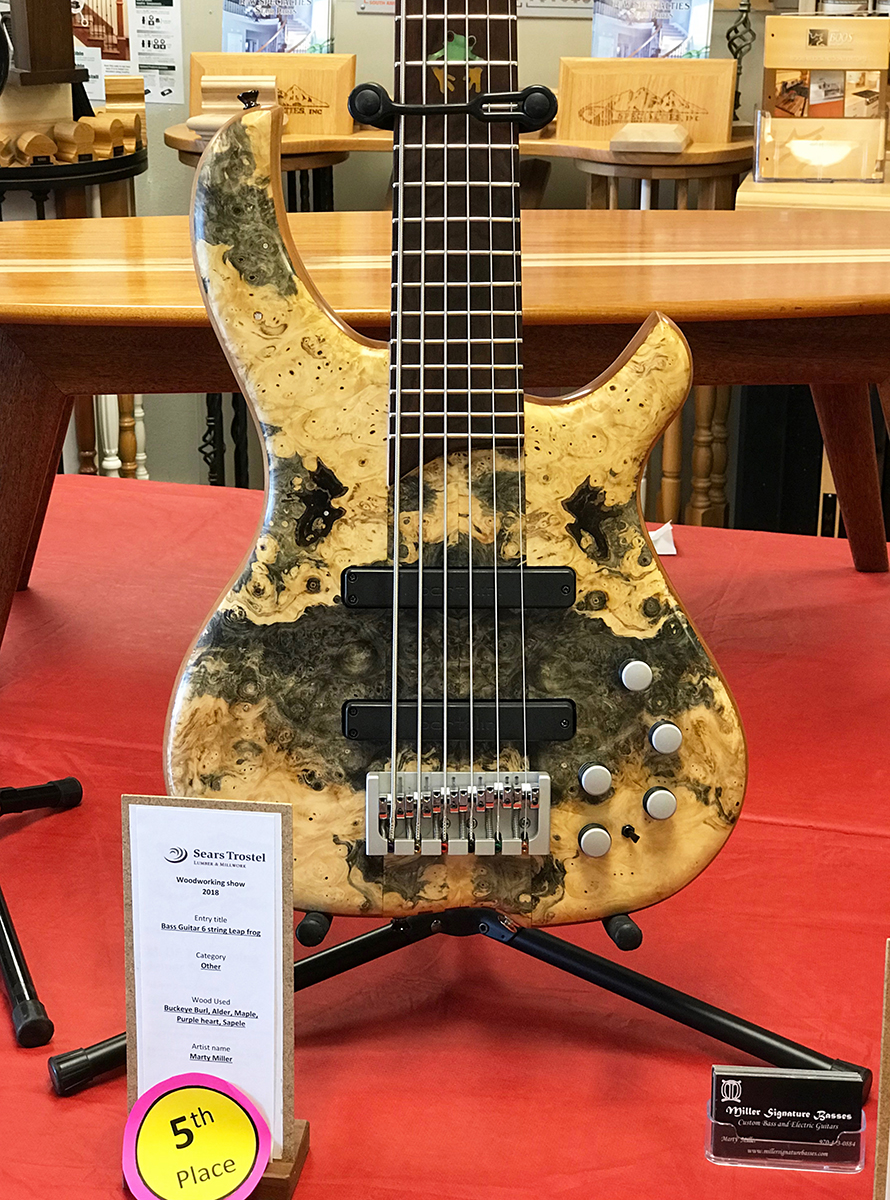 6th Place — Mark Brimingham, "Corner Dresser"
in White Oak, Ipe & Ebony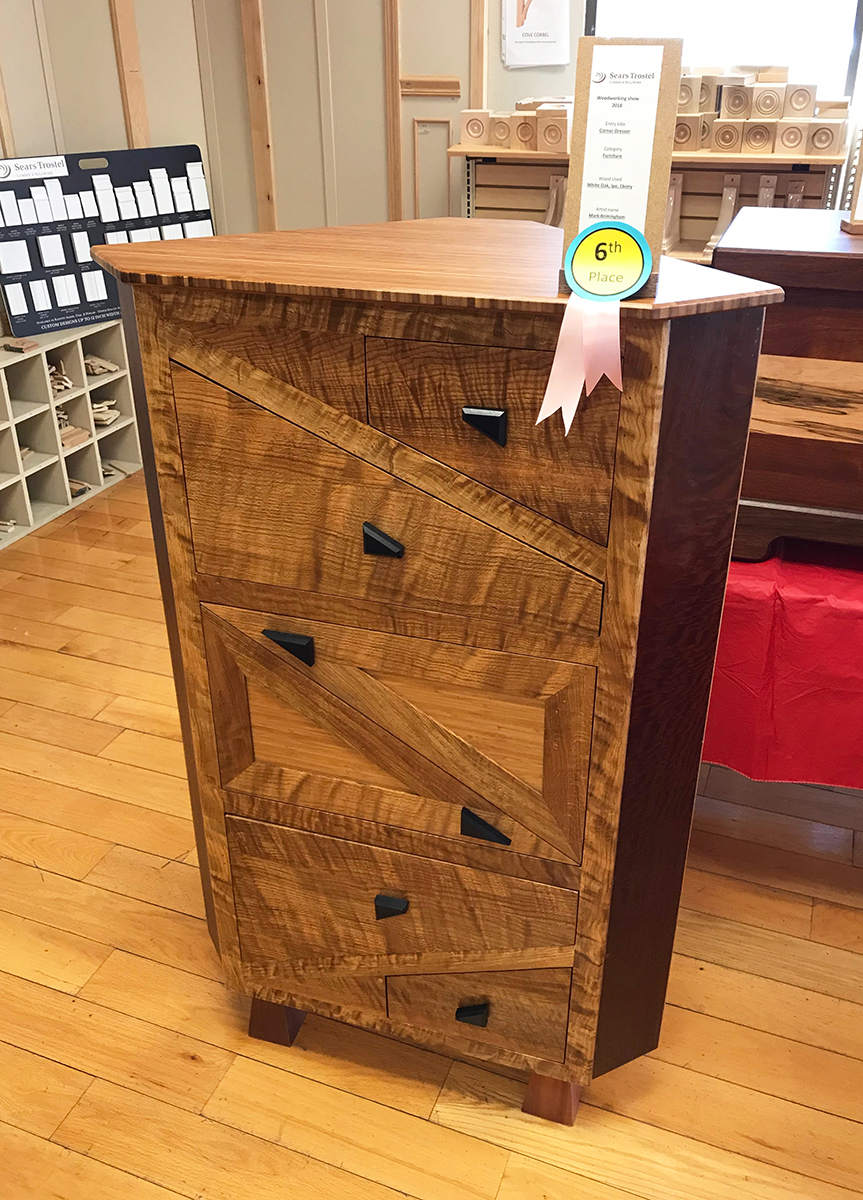 If you weren't able to make it to the show, you can still check out all the wonderful entries!
>>  See the 15th Annual Woodworking Show Gallery