Join us for the 13th Annual Bread 'N' Boards fundraiser to benefit the Food Bank for Larimer County.
It's our favorite and most anticipated event of the year. Come for the boards, the fun, and to help a great cause!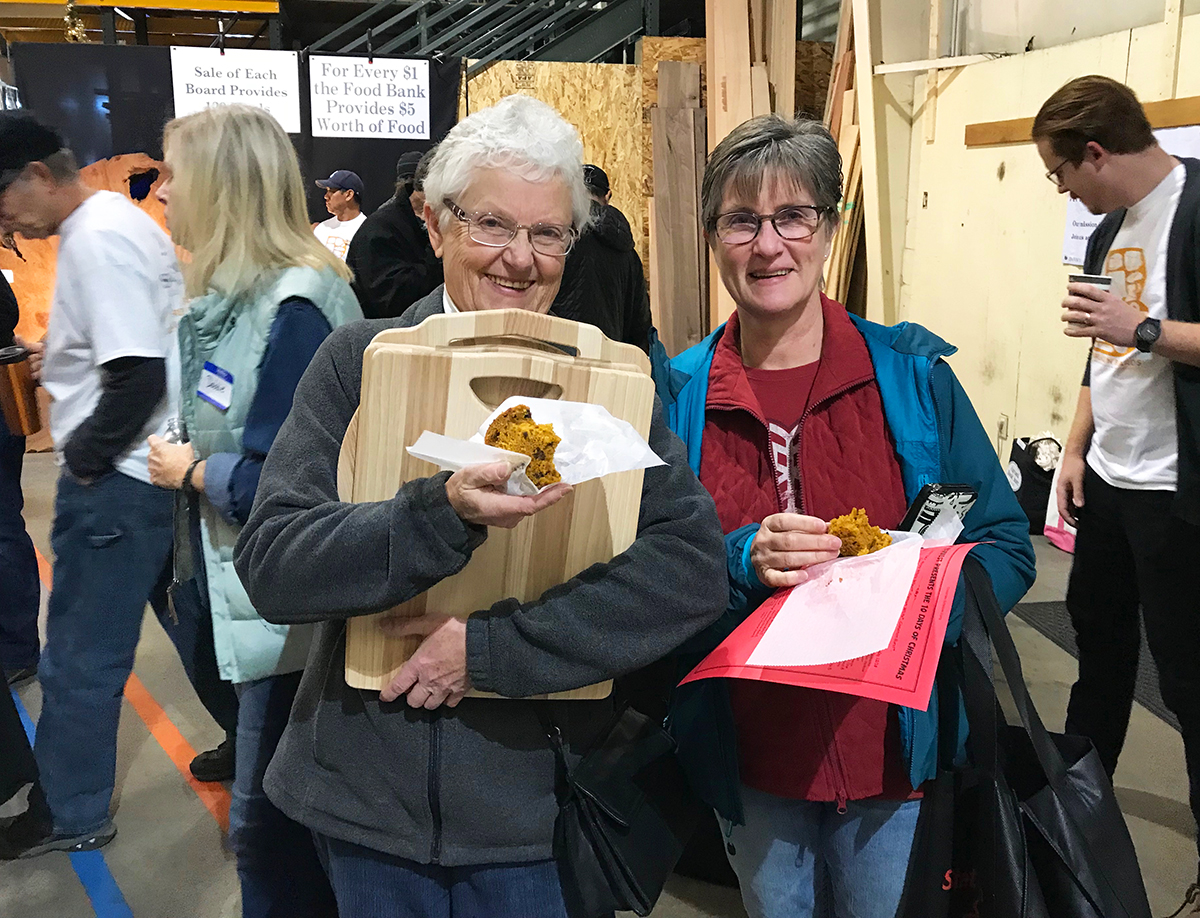 Bread 'N' Boards 2018
Saturday, December 1
9:00 a.m. to Noon
Sears Trostel Lumber & Millwork
1500 Riverside Ave.,
Fort Collins, CO
970-482-1928
Come early...the boards will go fast!

Cutting Boards Make Great Gifts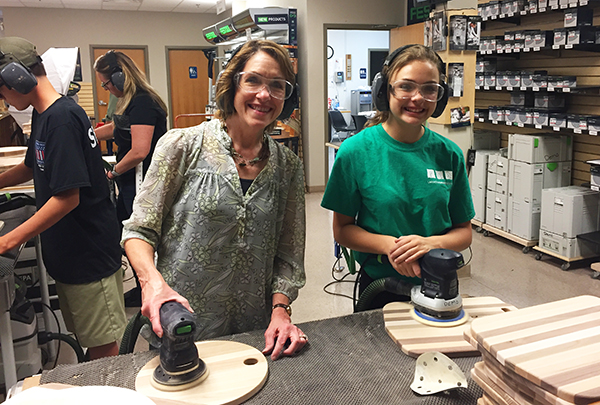 With a
donation of $35
, take your pick from hundreds of beautiful hardwood cutting boards created by Sears Trostel employees and sanded by community volunteers. With many shapes and sizes to choose from, and the holidays soon upon us, you may want to take home more than one!
Each board comes with a certificate for a FREE loaf of Great Harvest bread, and a bottle of finishing oil.
The Food Bank provides color gift tags to include when giving the boards as gifts.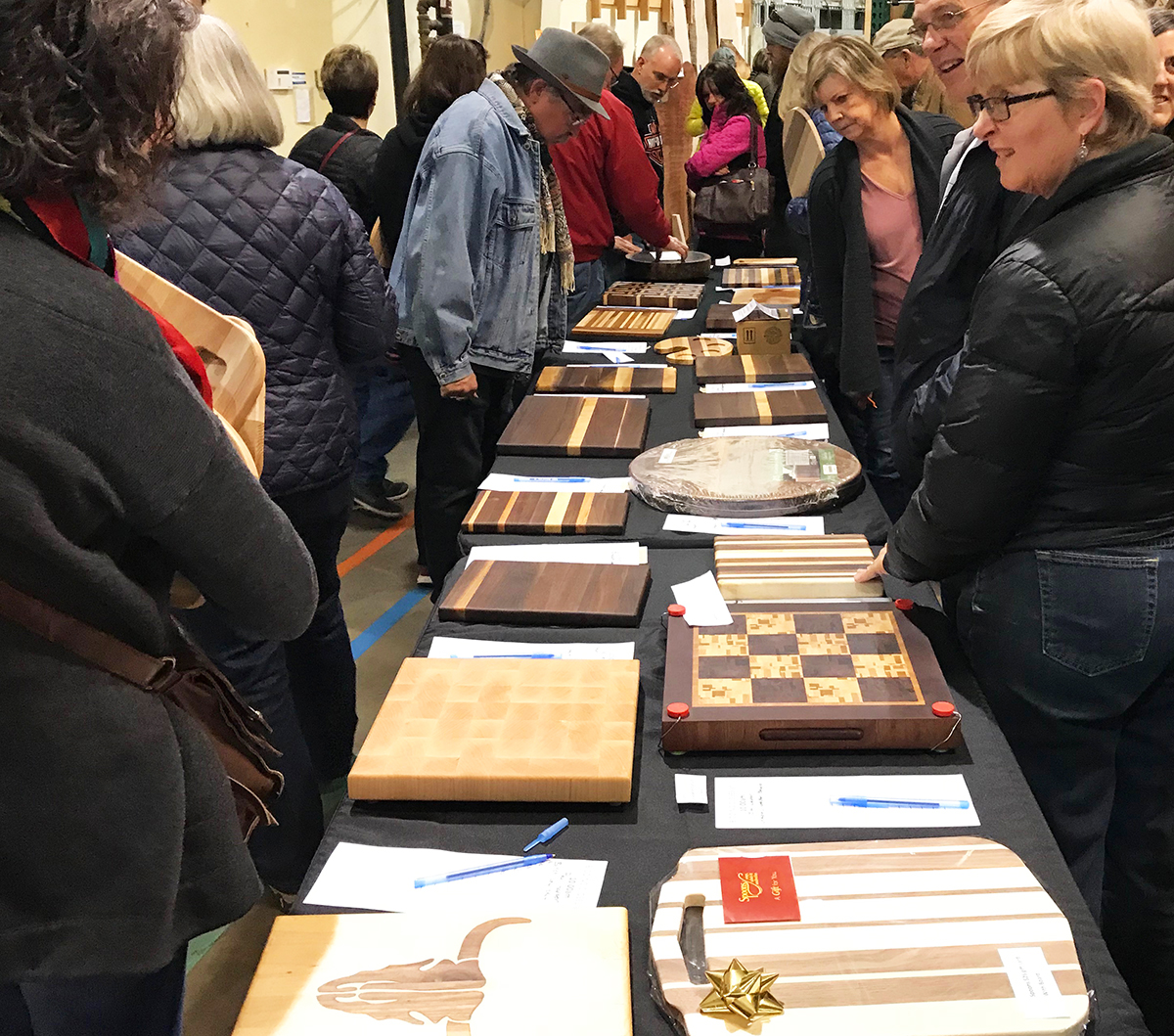 Place your bids in the 
Signature Board Silent Auction
 where you'll find one-of-a-kind boards — and other handcrafted items — donated by local artisans.
Auction closings are at 9:30, 10:15 and 10:45 am.
As you browse the wide selection of standard and Signature boards, 
enjoy a slice of Great Harvest Bread and music by local musicians.
Stop by the New Belgium Brewing table for silkscreened dishtowels made especially for the event.

Why We Do This
Since 2005, Bread 'N' Boards has raised $295,635 for the Food Bank.
Each $1 donated provides $5 worth of food. The equivalent of $1,478,175 worth of food has helped feed families in Larimer County since the first Bread 'N' Boards event. Last year's event raised $35,512, and we're prepared to make that goal again this year!
Bread 'N' Boards is one of the top external fundraisers for the Food Bank each year.

The money generated by Bread 'N' Boards goes to covering transportation costs for donated foods, as well as numerous Food Bank programs: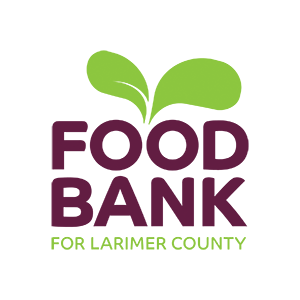 Fresh Food Share
— The Fresh Food Share programs consist of our brick-and-mortar pantries, mobile food pantries and Family Medical Center pantry where neighbors in need can shop for fresh fruits, vegetables, bread, meat, dairy and shelf-stable items – all at no cost to them.
Nutritious Kitchen
— Staff and volunteers work in the Food Bank kitchen each day, preparing fresh scratch-cooked meals for children and seniors in Larimer County. Last year, more than 170,000 meals and snacks were prepared in the Nutritious Kitchen.
Nourishing Network
— Provides food to over 85 non-profit organizations to distribute to their clients in need. Member agencies include food pantries, kitchens, shelters and snack programs that serve low-income populations. Each year, the Food Banks saves these partner agencies over $2 million on food costs.