THANK YOU to everyone who participated in the 13th Annual Bread 'N' Boards event on December 1st!
It is another great year of helping the hungry in our community. With a few boards still available to purchase at the
Food Bank for Larimer County
, the nearly-final tally for money raised is
$33,723
. And most of that money was raised
in just three hours!
100 percent of the net proceeds will benefit the Food Bank and will provide over 145,000 meals.
Since 2005, Bread 'N' Boards has raised $329,358 for the Food Bank.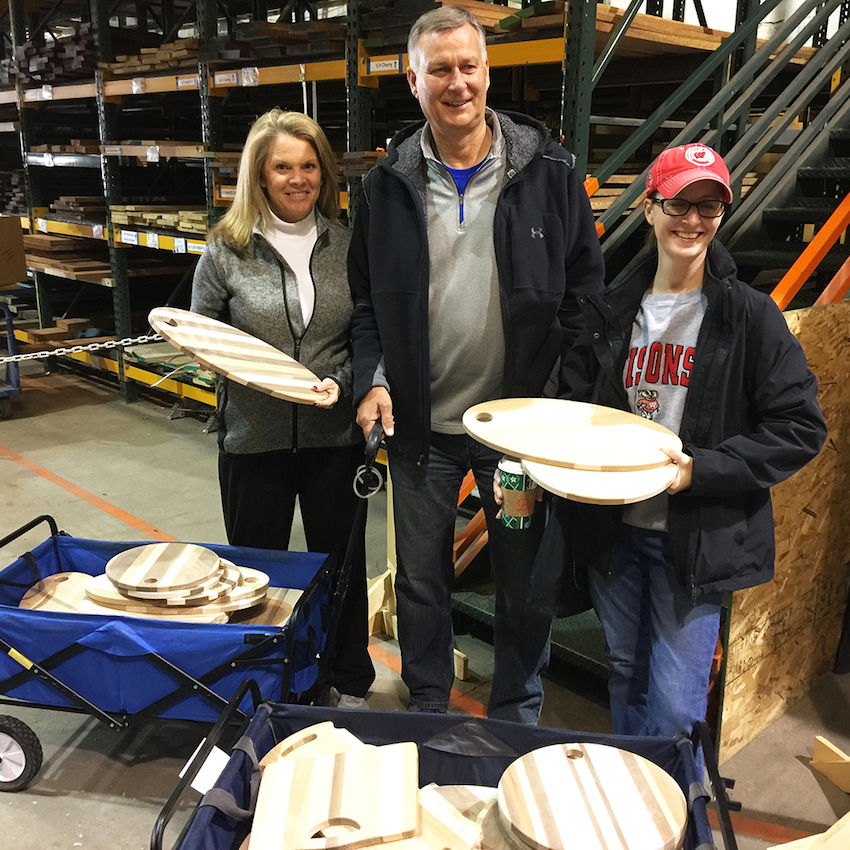 Thanks to the folks at
Great Western Bank
who did their part to ensure a successful outcome of the event. They came with carts and left with MANY beautiful boards!
A big THANK YOU to our steadfast sponsors! Fort Collins
Great Harvest Bread Co.
contributed the yummy bread samples and the certificates for free bread that went home with every board.
New Belgium Brewery
created and donated the fun tea towels available for purchase at the event.
Many thanks to everyone who donated one or more of the 74 Signature Boards and specialty items for the Signature Board Silent Auction.
Your caring and craftsmanship are invaluable gifts that help make Bread 'N' Boards the great success it is each year.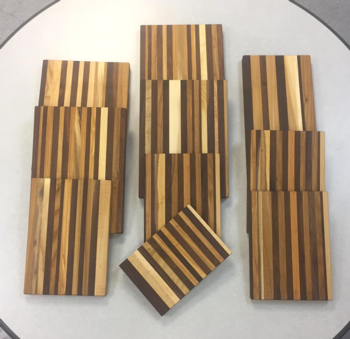 A shoutout and special thanks to the
team at Baldwin Woodworking
. Their contribution of 16 Signature Boards brought in $1,040, and one of the boards was the highest-bid board at $250.
THANK YOU to the local supporter businesses that contributed items for the silent auction:  
    The Cupboard
    Deli Works
    Downtown ACE Hardware
    The Fox & The Crow
    Spoons, Soups & Salads
A big part of the fun at Bread 'N' Boards is the music. We thank our musical guests, and
Lauren Alman
for working with them to provide great entertainment!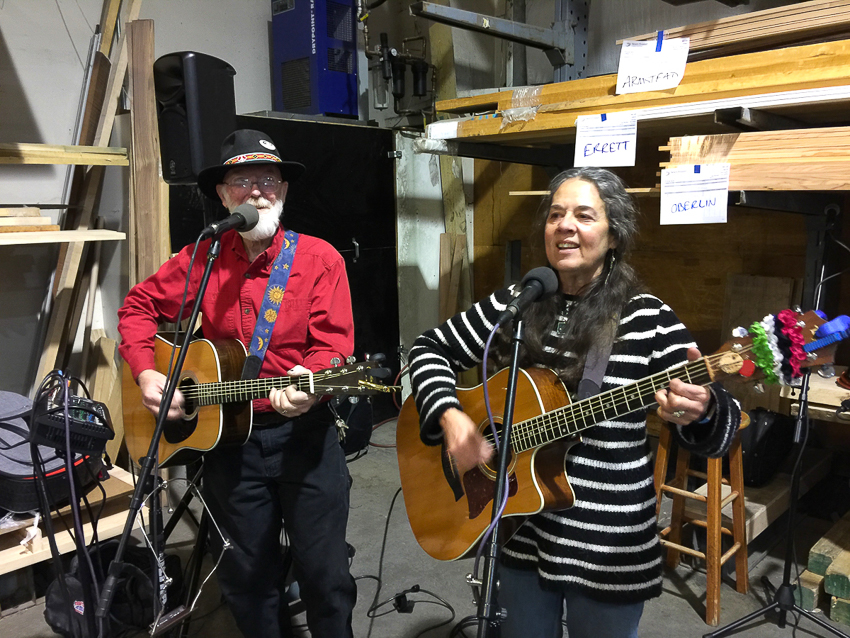 The States Duo — Janie and Martin Bates
Shane Miller
Don Diemer
Bob Jefferies with Tim Black
See photos from Bread 'N' Boards 2018
Thank you to the businesses that supplied essential items for the event:
John Boos & Co. for providing its Mystery Oil finishing oil that went home with each board
Foothills Unitarian Church for providing the tables to hold the boards
Best Rental for providing the coffee urns  
Downtown Ace Hardware and State Farm's Sharon Younie for donating bags for purchases
Color Pro Printing for donating the printing of Bread 'N' Boards flyers  
Noosa Yoghurt for feeding our hungry volunteers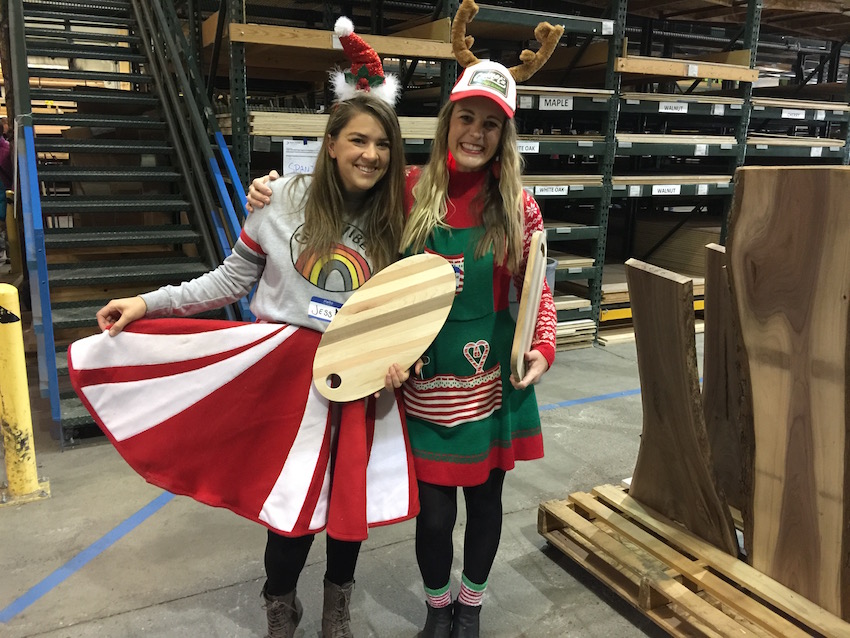 Many thanks to all the VOLUNTEERS that helped the event come together
— from those who sanded boards during sanding sessions, to those that helped at the event. And a big THANK YOU to the Food Bank for Larimer County for all the GOOD it does in our community.
We hope to see you all at Bread 'N' Boards 2019!