Join us for the 12th Annual Bread N Boards fundraiser to benefit the
Food Bank for Larimer County
. It's one of our favorite and most anticipated events of the year. Come for the boards, the fun, and help a great cause!
Bread N Boards 2017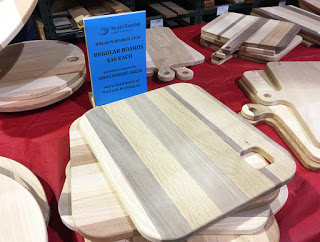 Saturday, December 2
9:00 a.m. to 1:00 p.m.
Sears Trostel Lumber & Millwork
1500 Riverside Ave., Fort Collins
Come early...the boards go fast!  

Cutting Boards Make Great Gifts

With a donation of $30, take your pick from hundreds of beautiful hardwood cutting boards created by Sears Trostel employees and sanded by community volunteers. With many shapes and sizes to choose from, and the holidays soon upon us, you may want to take home more than one!

Each board comes with a certificate for a FREE loaf of Great Harvest bread, and a bottle of finishing oil. The Food Bank provides color gift tags to include when giving the boards as gifts.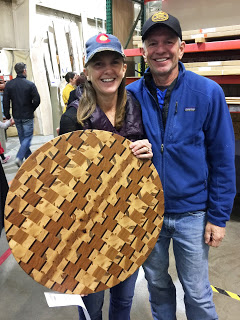 Place your bids in the 
Signature Board Silent Auction
 where you'll find one-of-a-kind handcrafted boards donated by local artisans.
As you browse the wide selection of standard and Signature boards, 
enjoy a slice of Great Harvest Bread
 and 
music by local musicians
. Stop by the New Belgium Brewing table to get 
silkscreened dishtowels
 made especially for the event.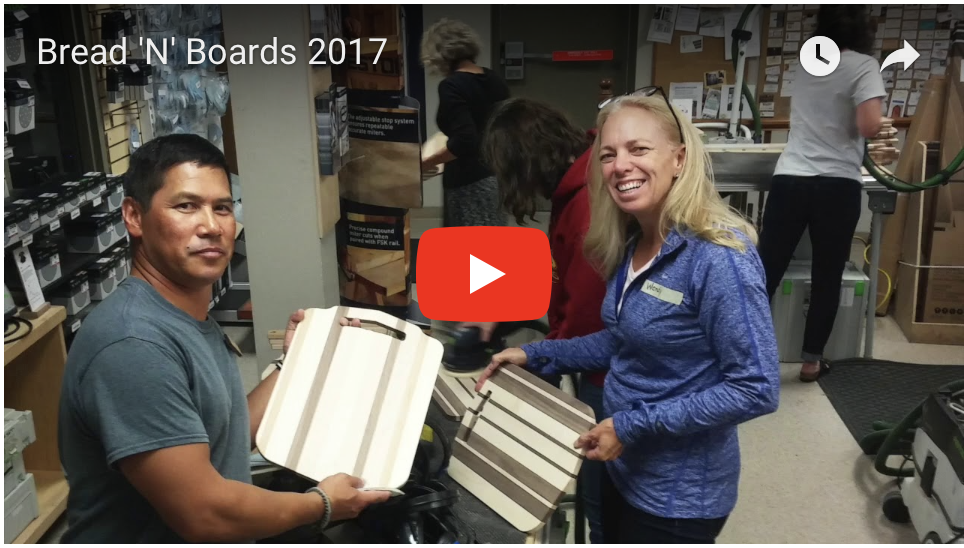 The Reason We Do This
Since 2005, Bread N Boards has raised $260,123 for the Food Bank. 
Each $1 donated provides $5 worth of food. The equivalent of $1,3000,615 worth of food has helped feed families in Larimer County since the first Bread N Boards event. Last year's event raised $35,355, and we're prepared to make that goal again this year!
Bread N Boards is one of the top external fundraisers for the Food Bank each year, according to Heather Buoniconti, Development Director at the Food Bank for Larimer County.
"Besides the monetary contribution, the community atmosphere that this event produces is a really big deal to us," she says. "It's something we invest in months ahead of time, in getting folks engaged and excited about it.
"I love this event," Heather adds on a personal note. "It really came from a good place. Such a grassroots event that started with some people just wanting to do a simple, good thing. It's grown into something huge."
Come to Bread N Boards and support The Food Bank, have some fun, and go home with something that makes you feel good!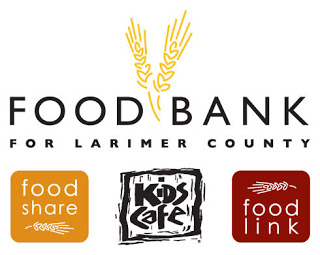 The Food Bank for Larimer County

The money generated by Bread N Boards goes to covering transportation costs for donated foods, as well as Food Bank programs:

Food Share — The fresh food pantry program with locations in Fort Collins and Loveland that provide food to nearly 14,000 people per month.

Kids Cafe, Kids Link and Backpack — Kids Cafe provides nutritious meals and snacks after school and during the summer at sites throughout Larimer County. Kids Link supplies packaged snacks to qualifying schools to assist children who display signs of hunger. Backpack, supplies weekend food packs filled with easy to prepare meals and snacks.

Food Link — Provides food to over 85 non-profit organizations to distribute to their clients in need. Member agencies include food pantries, kitchens, shelters and snack programs that serve low-income populations. Each year, the Food Banks saves these partner agencies over $2 million on food costs.