Make the tough task of carrying plywood and large panels as easy as clamp, lift, and go!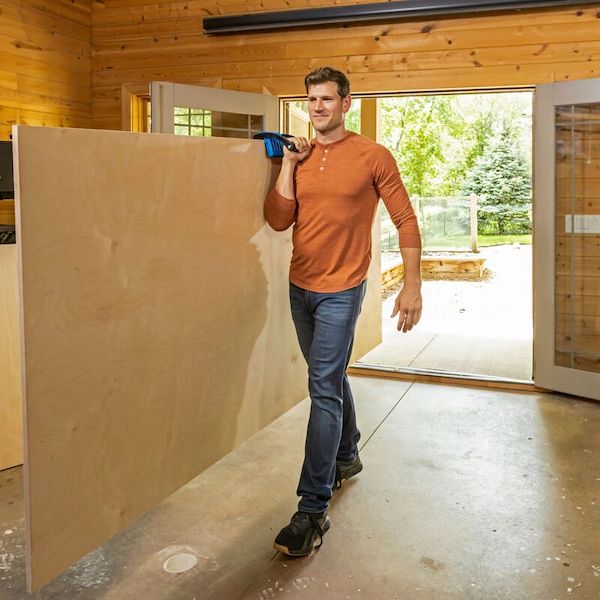 Now you can move 4x8 sheets by yourself without added strain or risk of damaging the material. Just slide the large pads over the panel and lift up on the handle to clamp and automatically adjust to the material thickness, up to 3/4". The pads are covered with Kreg GripMaxx™ to ensure a strong, secure hold without damage, dents, or marks – even on fragile plywood veneers.
The ergonomic handle has thick, durable padding and won't dig into your hand while carrying your material. Plus, the more you lift up on the handle, the tighter the pads squeeze to prevent slipping.
Whether you're grabbing sheets off the rack at the store, transporting them from place to place, or moving them around as you cut them, the Panel Carrier is great addition for any project builder.