The complete pocket-hole kit for building DIY wood projects
The Kreg® Pocket-Hole Jig 320 makes it easier than ever to build wood projects — whether you're building your first DIY project, or you've been working with wood for years. The Pocket-Hole Jig 320 uses a simple, easy-to-understand setup process that gives you the versatility you need to build with boards and plywood of any thickness between ½" and 1½". The 320 features two drill guides, a removable spacer, and convenient material-thickness stops.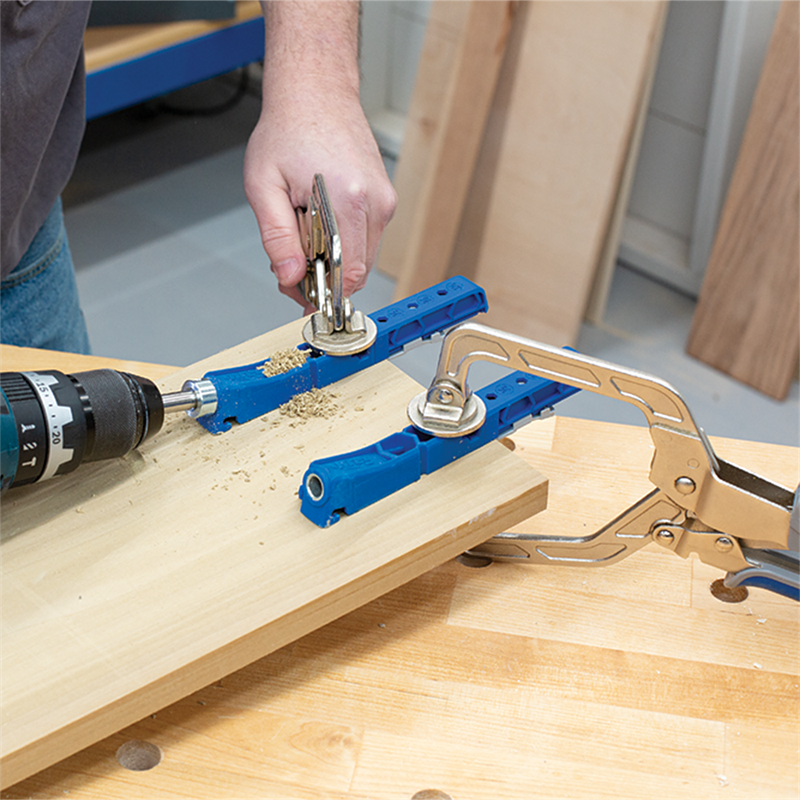 Portable jig for creating pocket-hole joints
Works with materials from ½" to 1½" thick
Simple to set up and easy to use with convenient material-thickness stops
Durable construction, lifetime drill-guide warranty
Versatile for indoor and outdoor projects, and making household repairs
Convenient variable pocket-hole spacing with twist-apart drill guides and removable spacers
Secure positioning with anti-slip base and included clamp adapter
Foolproof setup with a material-thickness gauge, positive stops, and easy-set drill bit and stop collar
The included material thickness gauge and easy-set drill bit make setup simple, while the convenient clamp adapter and anti-slip base hold the jig precisely in position while you drill perfectly positioned pocket holes every time. The jig and its included components store in a durable, compact case that even has space to store Kreg Pocket-Hole Screws — with 40 sample screws included. Durable construction and hardened-steel guides with a lifetime warranty ensure that the Kreg Pocket-Hole Jig 320 will deliver the years of project-building and home-repair satisfaction and value you expect from the #1 pocket-hole brand—Kreg®.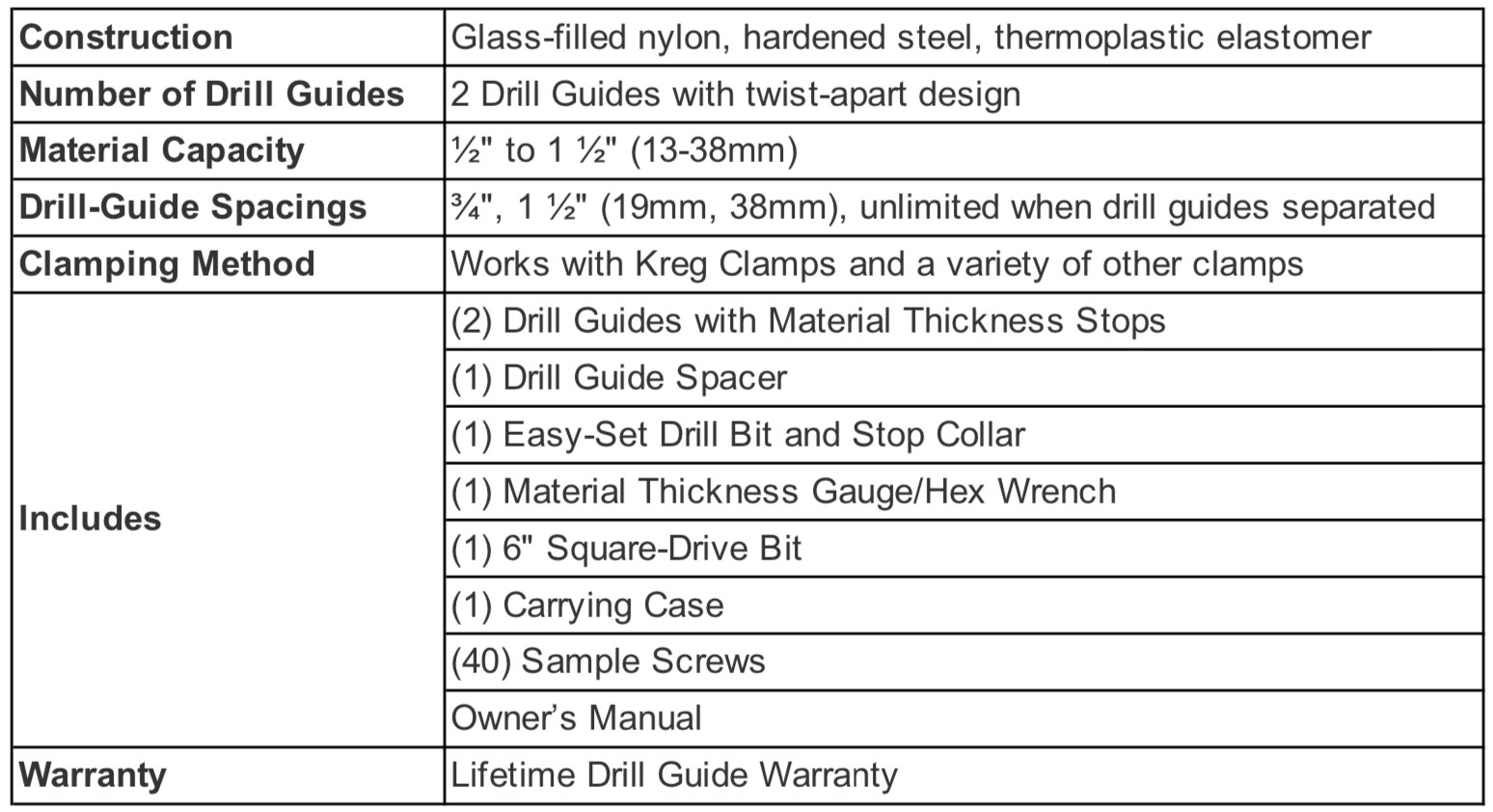 Manufacturer: Kreg
SKU: KPHJ320