We love celebrating creativity expressed in wood, and that's what the Sears Trostel Woodworking Show, Sale and Competition is all about!
This is our 17th year to give local woodworkers of all skill levels the opportunity to show-off their woodworking talents, compete for prizes and sell their pieces.
Stop by the show to see a beautiful variety of original works — and maybe even take something home, too.*
>> Check out last year's show entries
Show Hours:
Thursday, February 20 — 9:00 am - 5:00 pm
Friday, February 21 — 7:30 am - 5:00 pm
Saturday, February 22 — 8:30 am - 3:00 pm
Sears Trostel Lumber & Millwork Showroom
1500 Riverside Ave
Fort Collins, CO
ENTER YOUR PROJECT IN THE SHOW
Whether you consider yourself a novice or a seasoned professional, this is a chance to share your talents. Furniture, turnings, carvings, novelty items, boxes, sculpture, works with marquetry and intarsia and more — anything the creative spirit inspires you to craft with wood, we want to see it!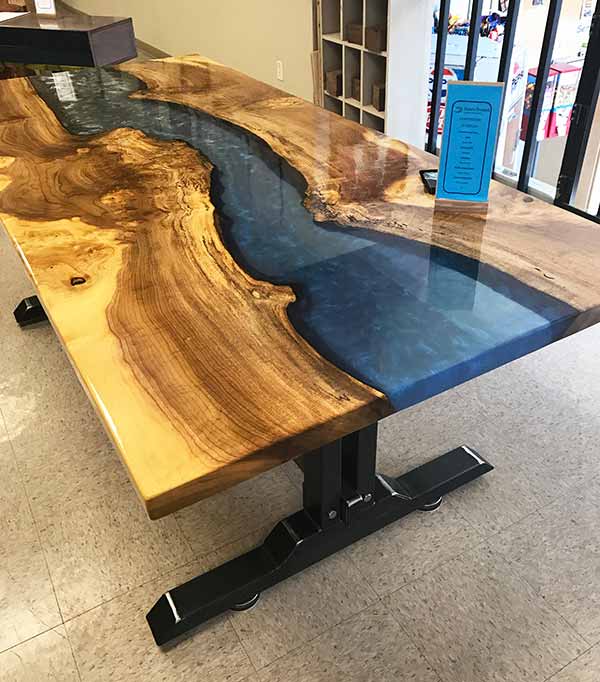 Craftspeople working with EcoPoxy Resins are also encouraged to enter.*
EcoPoxy Resins are non-toxic, low odor and incredibly durable resins that are safe and easy to use. They offer endless creative possibilities to woodworkers, artists, jewelry makers and contractors.
LEARN MORE
New this year
, prizes will be awarded in
Hobbyist
and
Professional
categories.
Prizes for 1st through 3rd place in both categories:
1st Place — $100 Sears Trostel gift card
2nd Place — $50 Sears Trostel gift card
3rd Place — $25 Sears Trostel gift card
Two additional awards for all entries in the show:
People's Choice — $25 Sears Trostel Gift Card
Creative Use of EcoPoxy — $75 Sears Trostel Gift Card
* EcoPoxy project entries are not required to include wood.
Registrations are due by 3:00 pm on Tuesday, February 18. Please bring your pieces to our Riverside location starting at 2:00 pm on February 19 and no later than 9 am on February 20.
>> Download the Registration Form here
Email your registration form to Katie Tingle at ktingle@sears-trostel.com or drop it off at our Riverside location.
OR complete the ONLINE Registration Form BELOW.
See you at the show!
* Any sale of pieces are between the artists and purchasers.