Thermal Modification was developed in Finland, and has been used commercially in Europe since the 1990's. The process improves wood on a molecular level, which allows sustainable species that typically do not perform well in outdoor or wet environments to be used in a wide variety of exterior and interior applications. For this reason Pakari may just be the "greenest" lumber resource on the market.
The Pakari Thermal Modification Process
After FSC-certified plantation grown Radiata Pine is harvested and the lumber is thoroughly graded for any defects, it is moved to a specially designed kiln where it begins the three phase process of Thermal Modification.
Inside the kiln, temperatures steadily increase to approximately 500°F, dropping the wood's moisture content to nearly zero. At these high temperatures, chemical and structural changes occur in the wood that make it more dimensionally stable, as well as insect and rot resistant.
Once modified, steam is introduced into the kiln to recondition the wood, returning its moisture content to between 6-7%. The entire process takes approximately 65 hours.
Next, the Thermally Modified wood is transported from the kilns to a solar powered milling facility in Chico, CA, where it is manufactured into a number of products for exterior or interior use.
Pakari is ideal for decking and siding projects and is in good supply compared to other decking woods currently experiencing supply issues, such as Cedar.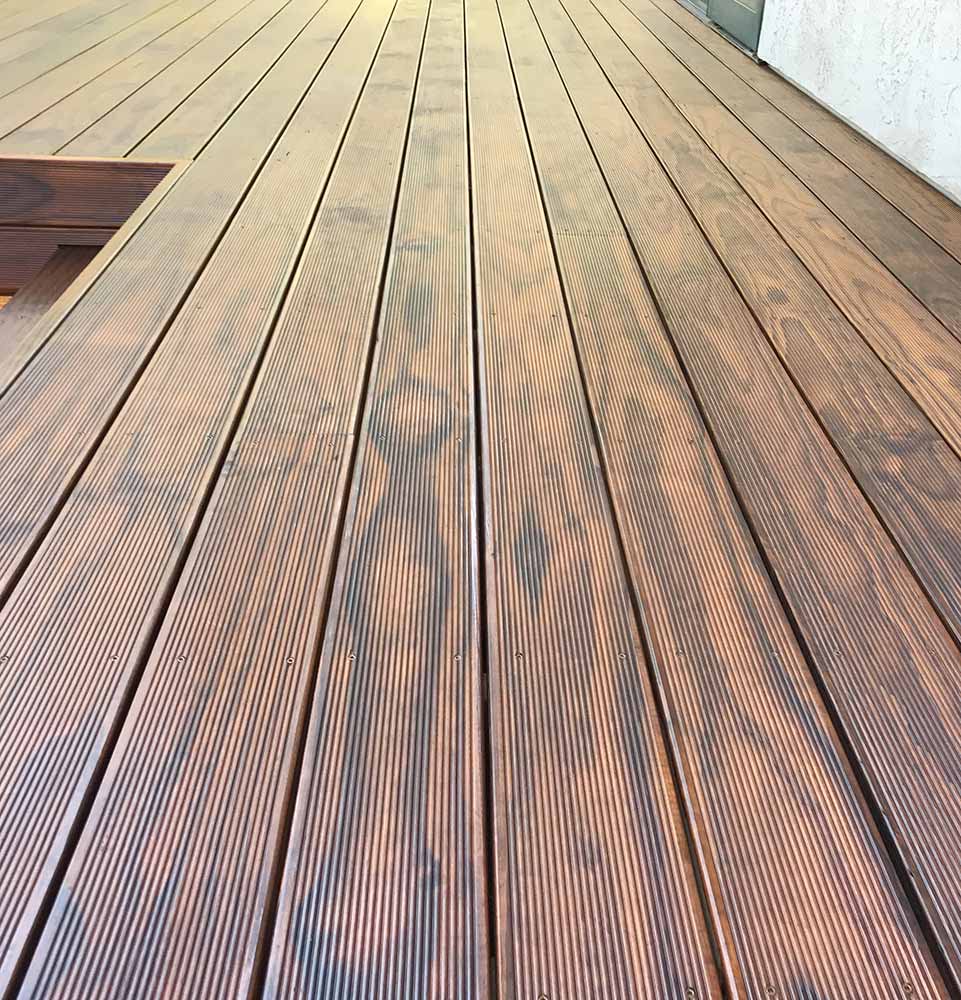 Decking, Lumber & Paneling
PAKDECK24S 2X4 Decking, smooth E4E 3/16" (actual 1-7/32" x 3-7/16") — 16'
PAKDECK26S 2X6 Decking, smooth E4E 3/16" (actual 1-7/32" x 5-7/16") — 14', 15'
PAKDECK26R 2X6 Decking, ribbed E4E 3/16" (actual 1-7/32" x 5-7/16") — 12', 14', 15', 16'
16PAKWP4 11/16" X 5-1/4" Paneling, WP4 — 16'
16PAKS4S 3/4" X 5-1/2" Lumber, tally, S4S — 16'
18PAKS4S 3/4" X 7-1/4" Lumber, tally, S4S — 16'
PAKLBR16 1X6 Lumber, rough (actual 13/16" x 5-5/8") — 16'
PAKLBR18 1X8 Lumber, rough (actual 13/16" x 7-1/2") — 16'
PAKLBR28 2X8 Lumber, rough (actual 1-3/8" x 7-9/16" approx.) — 14'
Retail customers call 970-482-1928 for current pricing or email us.
Commercial customers call 970-482-0222 or email us.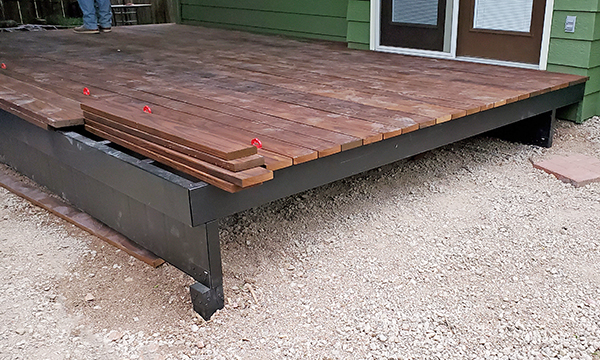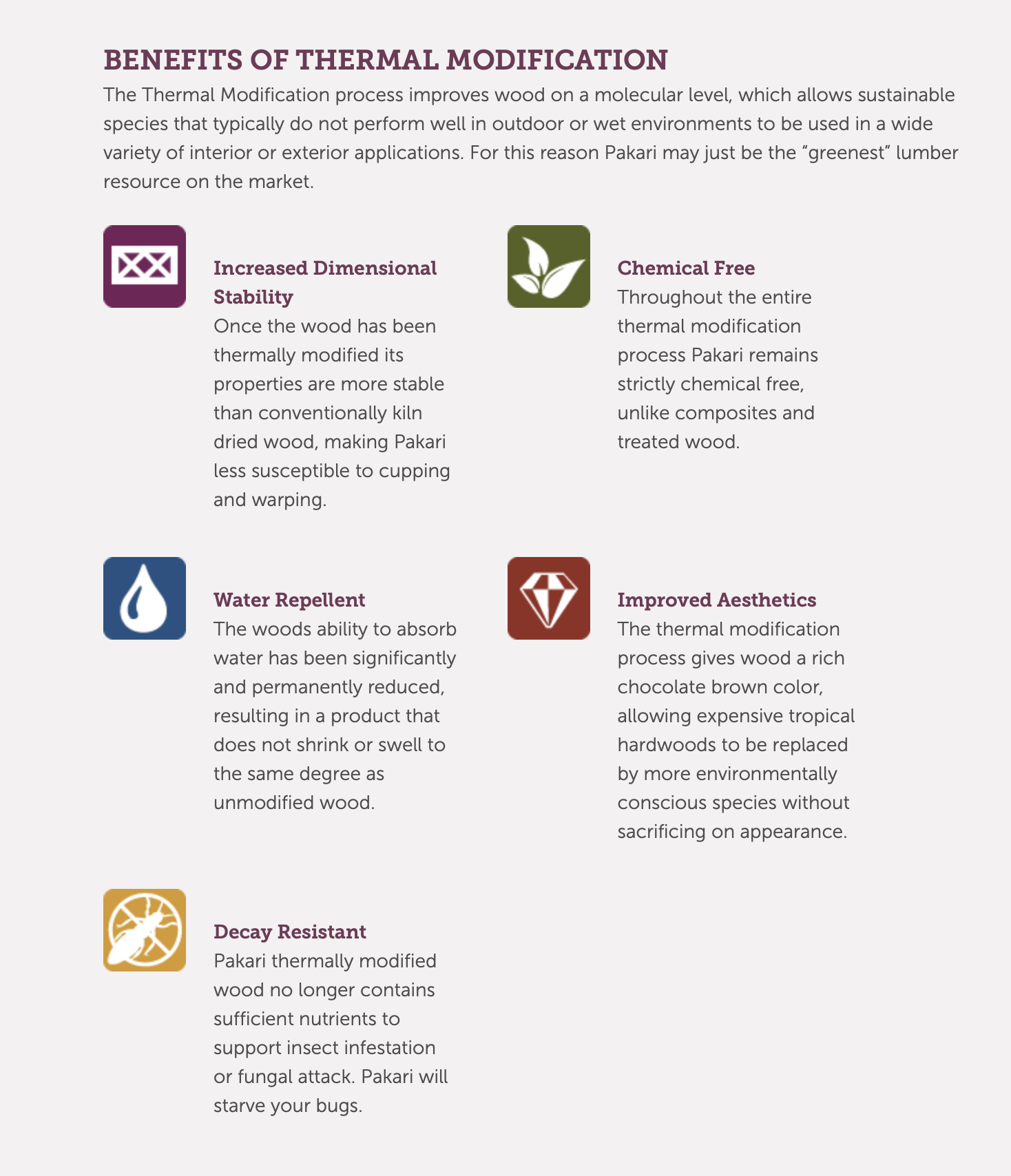 Steel Deck Framing can extend the life of your deck and provide a stylish, finished look. Ask a Sears Trostel associate for details.