Box Beams
Enhance the lines of your home or commercial space with box beams.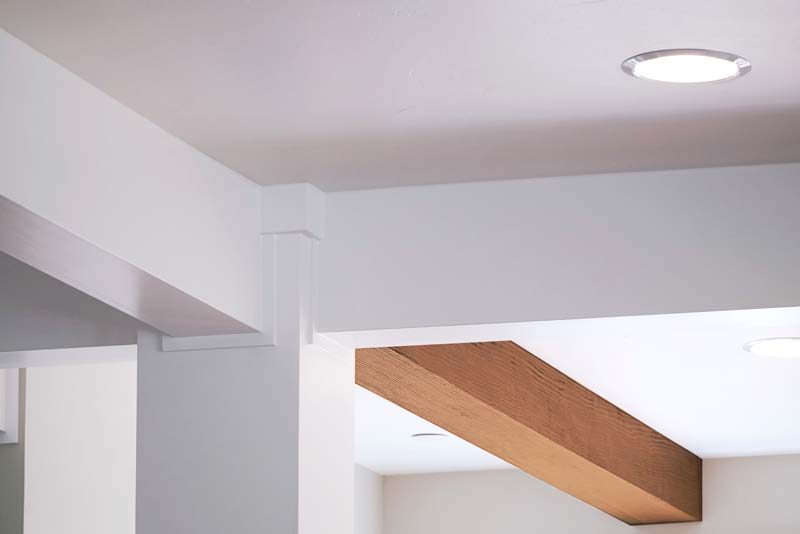 Custom-made to fit your design, we can make these lightweight beams in any wood to suit any space, as well as mantels, too. Add to a rustic atmosphere with rough-cut, wire-brushed or reclaimed wood.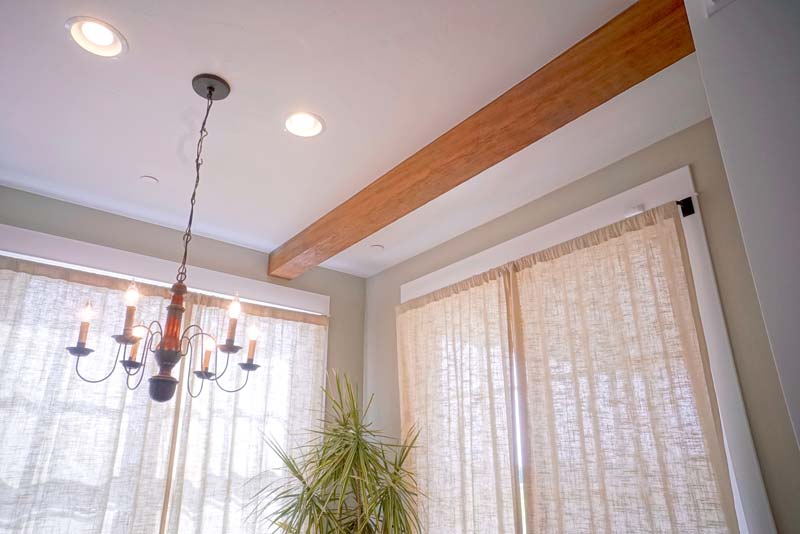 Finishing touches of rounded edges or router detail can add a clean yet natural look to a modern style. Our box beams are built to your specific measurements, allowing more flexibility than solid beams in both design and installation.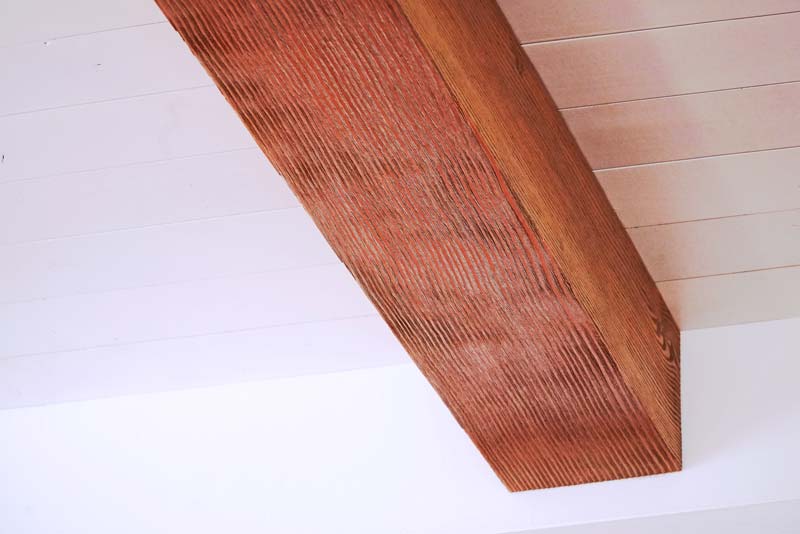 Whether you want them to stand out in your décor or to provide subtle coordination, our skilled craftsmen will make gorgeous box beams that will awe you for years to come.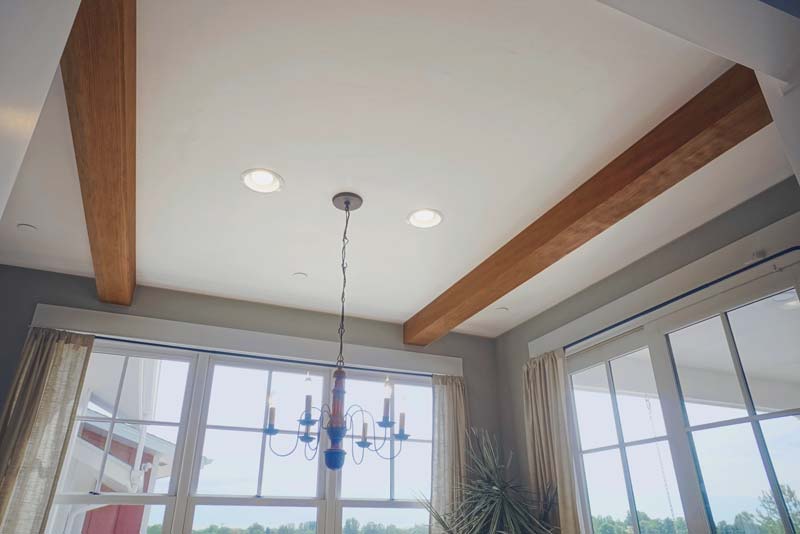 You can choose hardwoods such as Oak, Maple, Mahogany or Walnut to create your box beams to for a rich and luxurious look. Or you could choose to use reclaimed woods or Blue Stain Pine to create a rustic look with your new box beams.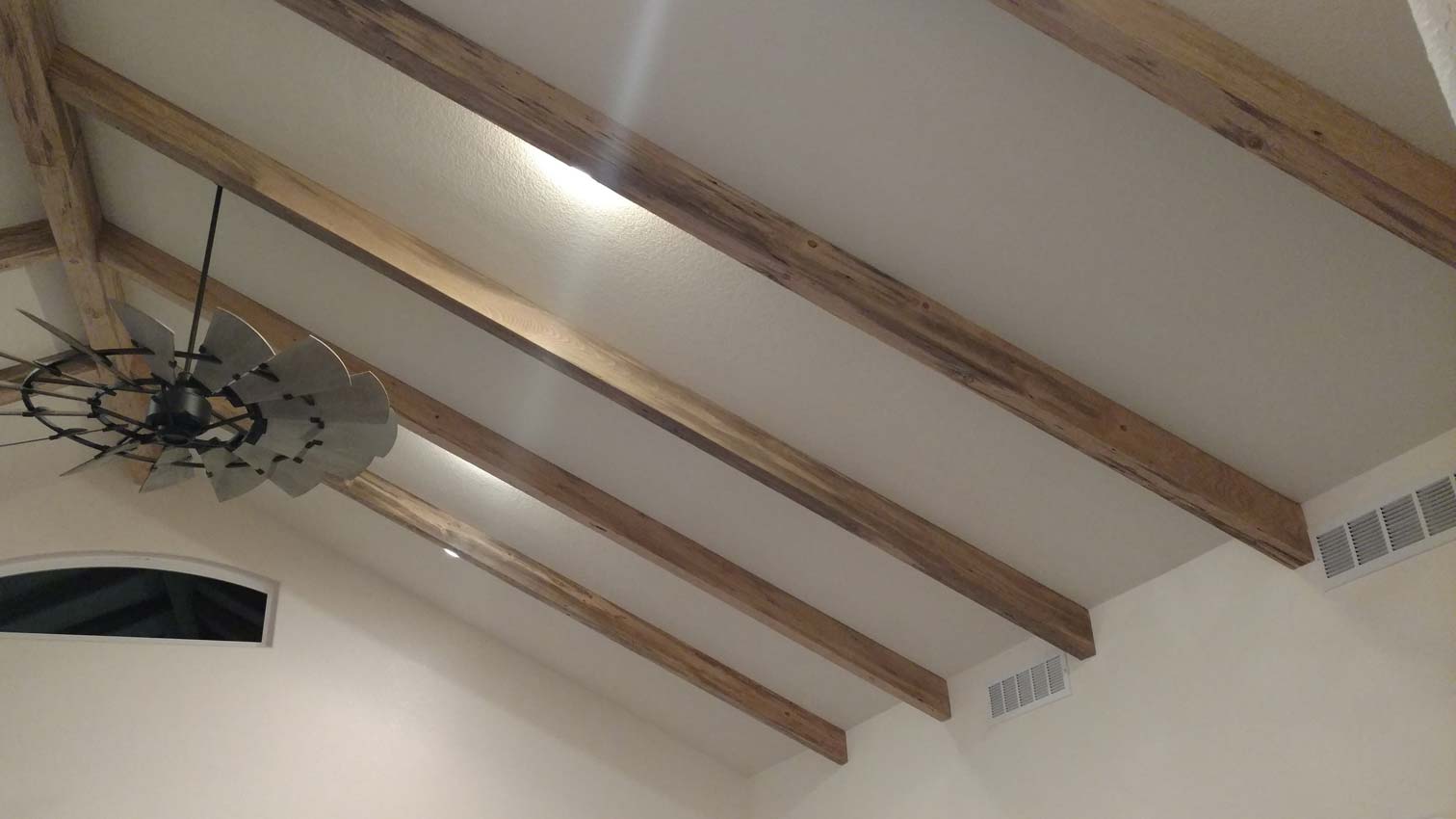 Blue Stain Pine or Beetle Kill Pine can make for a beautiful rustic look when made into Box beams. Blue Stain Pine is affordable but adds a variety of wonderful color and texture.