Build new or update.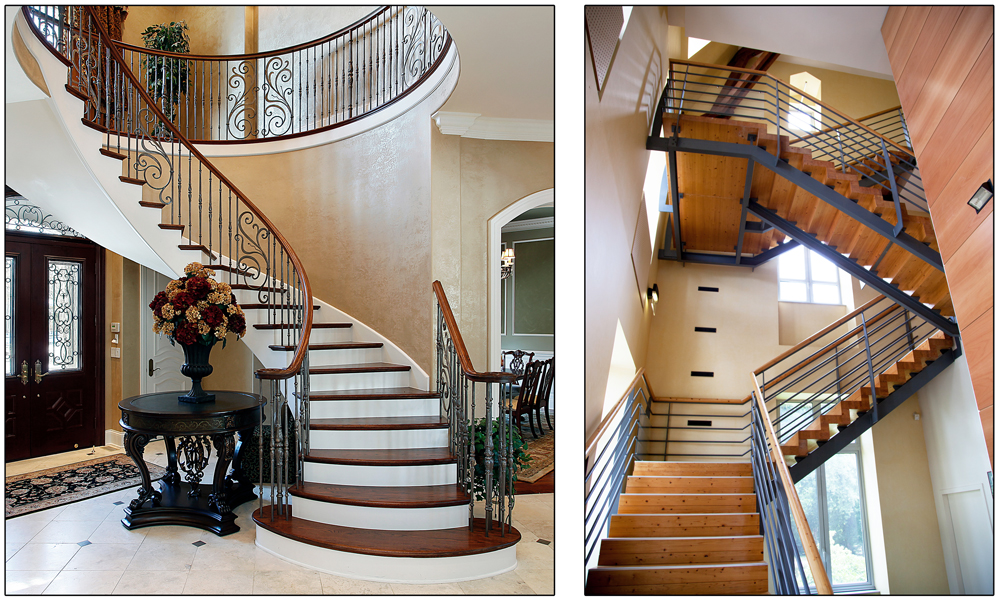 There are many pieces in a stair system to consider, and many beautiful options in stair components. Treads, risers, newels, balusters, handrails and their connecting pieces fit together to create staircases that are often a focal feature at the entrance of a home or business. It is a place to show style and add value to a property.
Starting from Scratch
Stair systems can be built from wood in virtually any species. Adding materials like iron, stainless steel or cables offers even more design possibilities.
Sears Trostel partners with stair system manufacturers to provide a wide variety of configuration choices. Click on the catalogs below for design inspiration and to learn about the options available.
To get started on a residential stair project, bring in photos and/or basic measurements of the stair area to our Riverside Ave. location or call 970-482-1928.
For commercial stair projects call 970-428-0222 or email us to discuss design and pricing.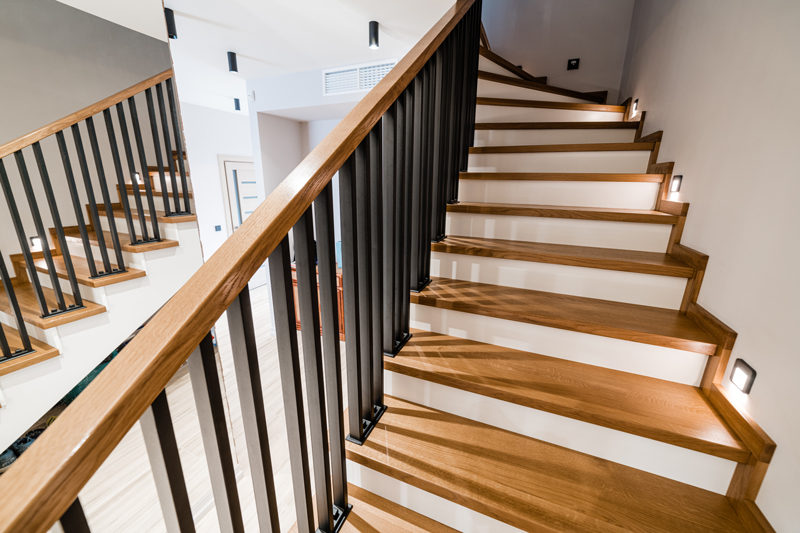 Stair Makeover
Having an existing staircase doesn"t mean you"re stuck with its current style. There are several things you can do to repair and restyle stairs for a more contemporary look.
Replace Balusters "" Replace wood balusters with iron or stainless steel balusters.
Replace Newels & Handrails "" Replace older style newel posts and handrails with a more modern style.
Add False Tread Caps "" If your stairs are fully carpeted, you can add false tread caps to the end of the treads for a carpet runner effect down the stairs.
Refinish Handrails, Balusters and Treads "" Stain wood components a new color "" or contrasting colors for the handrail and balusters "" and retain the beauty of the wood grain.
Remove Carpet "" Carpeted stairs are generally built with plywood or particle board underneath. Remove the carpet and add wood or tile treads. Have some fun with the risers and add contrasting wood, tile or paint.
Stop by or call our Riverside Ave. location to discuss how to add style to your stairs. 970-482-1928
Custom Stair Components
Solid hardwood landings, treads and railings create a beautiful architectural statement. Sears Trostel can manufacture custom stair components for any commercial or residential project. Our custom stair systems give you the freedom to create your own style and select from a wide variety of hardwood species.
Our knowledgeable team can bring virtually any design concept to reality.
Call 970-482-0222 or email us to begin the process.