Paneling for Walls & Ceilings
Wood paneling is a popular option in both commercial and residential projects. Paneling for your walls and ceiling brings the warmth of wood to your rooms to enhance a rustic setting or soften an industrial one. If you are looking for the right wood and design for wainscot paneling or looking for a floor to ceiling option our experienced staff can help you find exactly what you want.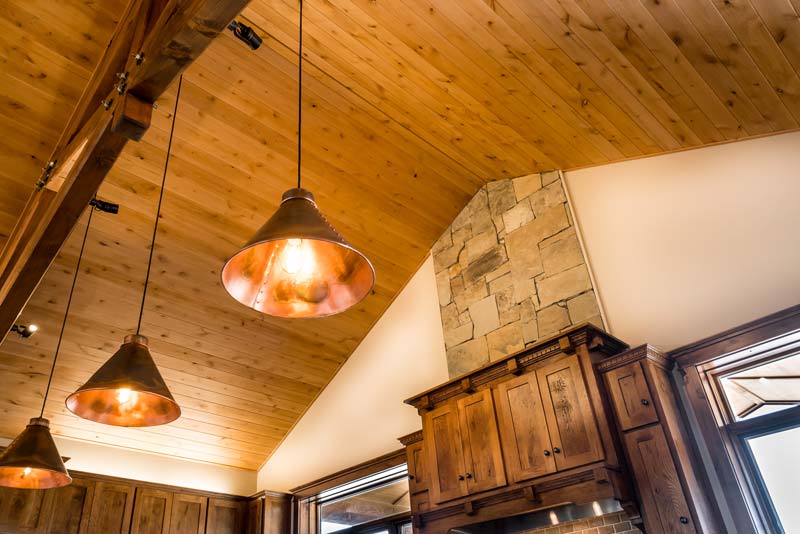 ---
We offer a wide array of wood species, including some that are hard to find anywhere else.
We can create paneling from reclaimed wood or apply wire brush texture to new wood and simulate the rustic reclaimed look. We have a wide range of reclaimed wood and distressed wood in stock and can mill it to any pattern. If you are looking for a cleaner look you can select a different wood such as maple or poplar to create a clean contemporary look with edge and center bead paneling.
Give your walls or ceiling one-of-a-kind flair with our large library of patterns of panels and edging including the popular styles such as shiplap, beadboard and v-groove.
Photo Below by Daniel O'Connor Photography - Project Built by Green Home Base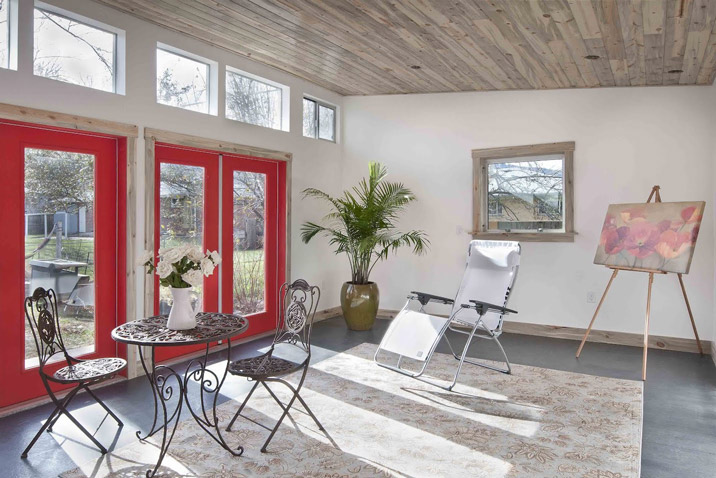 Blue Stain Pine / Beetle Kill Pine is an affordable wood with unique characteristics that create wonderful wall and ceiling paneling in many different settings. Reclaimed wood is also an attractive option for wall and ceiling paneling. Reclaimed wood can have a wide range of color variation which will make a once boring wall into an exciting focal point.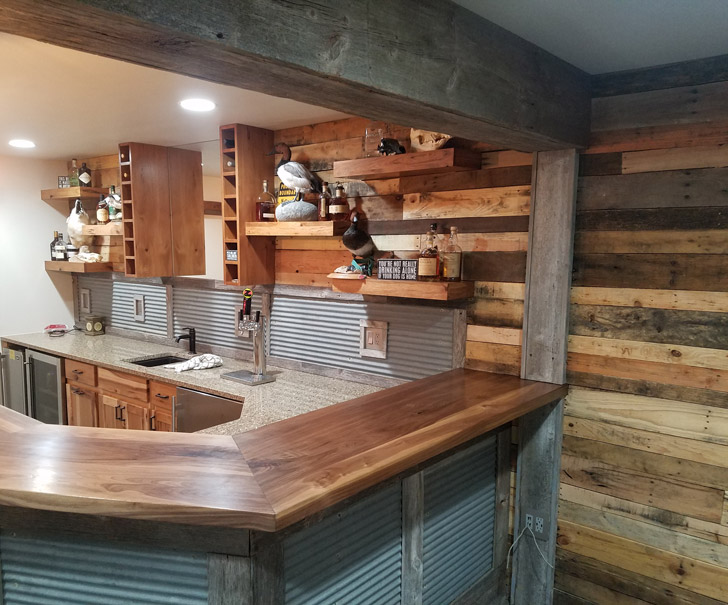 We offer a wide array of paneling options, including shiplap, wainscot, and may others.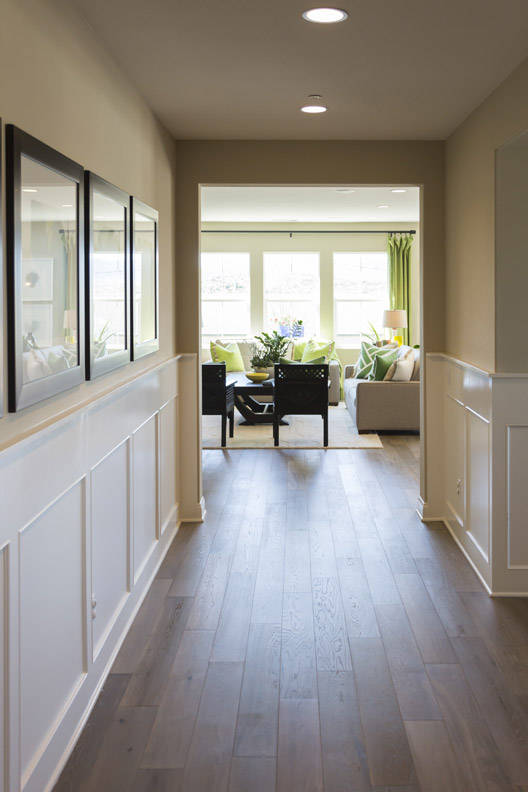 Wainscot can add significant style to a room and add protection against everyday scuffs or scratches.
Solid Wood Wainscot can be designed and made from just about any species of hardwood. The design can be simple or very detailed with common components of Moulding caps, rails, panels, stiles, baseboard caps and baseboards.
Wainscot can be added to just about any room but most common in rooms that get a lot of use.
Entry Areas such as foyers and mudrooms are popular to protect walls against damage from water and mud from boots, umbrellas, coats and backpacks.
Hallways and Stairways are usually narrow areas that can benefit from the protection of Wainscot.
Family Rooms can benefit by adding style and creating an inviting effect in the house.
Baths and Eating Areas also benefit with added protection and cleanability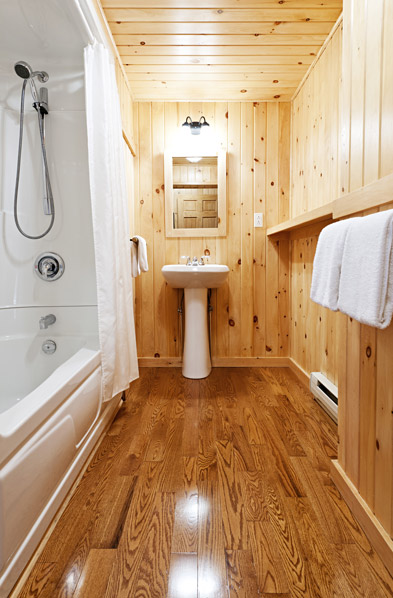 Wood Wall Paneling is very poplar and is seen in a range of wood and even reclaimed wood. Sears Trostel produces a range of in-stock wood paneling with Tongue & Groove, Shiplap, Beadboard, V-Groove, Board & Batten and other patterns.